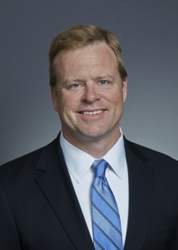 This is the third year in a row that Burger has been included on the list.
St. Louis, MO (PRWEB) October 28, 2014
On Oct. 9, Gary Burger of Cantor & Burger, LLC accepted the honorable distinction of being included in a listing of top lawyers in Super Lawyers Magazine.
Super Lawyers Magazine publishes ratings and rankings of attorneys across the U.S. through a process patented and approved by the federal government. Once a lawyer is nominated to the annual list of Super Lawyers by their by peers, a panel of judges evaluates the lawyer on 12 different factors. Awards are given out every year on a state-by-state basis, and only 5% of attorneys achieve the prestigious honor.
"This is a well recognized rating system that many attorneys value. A lot of folks use this designation to determine whether or not an attorney is qualified enough to work with them," Burger explained. "This recognition will help bolster the firm's reputation because it is a prestigious award. It's certainly an honor to be named to Super Lawyers."
Newspapers and magazines in each state publish the annual list of super lawyers, and the rating system is even beginning to extend to the United Kingdom. The Super Lawyers list can be viewed online, along with information about the nomination process and those who are recognized.
This is the third year in a row that Burger has been included on the list. Burger handles many complex personal injury cases with a highly regarded in both the legal industry and his community. He is being recognized for his legal achievements, fair and ethical practices and commitment to his clients.
Burger specializes in several areas of personal injury civil litigation, including truck, motorcycle and car crashes, medical malpractice, insurance claims, and wrongful death lawsuits. Over the years, he's recovered millions of dollars on behalf of his clients. He is licensed to practice in Missouri and Illinois.
About Cantor & Burger, LLC
Cantor & Burger, LLC is a St. Louis-based personal injury law firm. Its dedicated and experienced team helps clients receive fair compensation for losses, injuries and harms. The firm offers free consultations. To learn more, visit http://cantorburger.com.