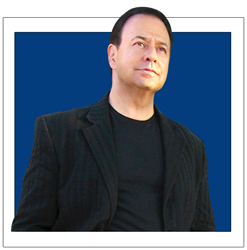 The future of our world is always prophetically predicted in one form or another before it takes its form as reality.
Los Angeles, CA (PRWEB) March 19, 2014
Some believe it is vitally important while others view prophecy as a thing of the past and consider it is no longer needed or relevant. So, what is prophecy, and how and what does it influence?
Gary Zamora states, "There have been countless books written from thousands of years ago; does this mean books are no longer relevant? Are we are no longer incited to write? What about music and songs, should we stop believing we are inspired to compile lyrics? Is the inspiration no longer here?"
The very thought of never hearing another inspirational song or an inspired piece of music is daunting. New songs are derived from new inspirations. Prophecy is brought to light and its voice is heard in the same spirit as song and music. They are all embodied in the spirit of inspiration.
Gary further states, "We would no doubt suffer a worldwide famine if today's farmers lost their faith in sowing seed for a future crop. The seed doesn't reveal its future self unless it's planted and it will never produce unless someone has the faith and insight to sow it."
Prophecy is the foretelling or prediction of what is to come, just as the farmers' seed is their future crop, the prophetic voice is the seed for the future.
Two important functions of the spirit of prophecy are:
1. It operates as an alert of future events to deferring degrees to better prepare ourselves.
2. It gives us the vital insight and understanding necessary to influence and shape our future as God inspirationally leads us.
"The future of our world is always prophetically predicted in one form or another before it takes its form as reality" says Gary and "The only time the prophetic voice will no longer be relevant or necessary will only be when we no longer live in a world that draws on inspiration in order to express and create our future."
As long as inspiration is relevant, prophecy will be as well.
Gary Zamora embodies a message of divine truth called to reveal God's will on Earth for this day and time.
Gary Zamora is a Prophetic Leader and Prophet who was born in the United States. He embodies the gift of prophecy and is an expert in situational psychology. When asked how he knows how to guide individuals so accurately, he often says "God has blessed me with the gift of knowing."
Zamora is the creator of "An Obstacle Or An Arrow", a prophetic message that helps you determine, in life, if it's a roadblock stopping you or an arrow directing you. This product offers a powerful and clear perspective to expedite your actions and decisions to take you in the direction that is right for you. Gary's top selling products are widely recognized as the key and fundamental components for individuals to establish a solid and prophetic foundation in their lives.
Prophetic Alignment, LLC has developed various ways to deliver the message of prophetic insight through their products, programs, events and seminars. Gary's live radio program titled "Prophetic Edge" airs every Wednesday at 3:00 PM Pacific. He delivers explosive insight as to why the prophetic is so important and how to make it more effective than ever before in your personal life. Gary's new event titled PROPHETIC 2014 "The Moment" takes place Friday, March 28th at 7:00 PM in Sun Valley, CA. Experience "The Moment" Live with Prophet Gary Zamora; even just a glimpse of the prophetic can change the course of your life forever.