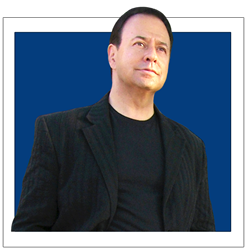 The present uprising in the Ukraine is a prime example of the destructive force of uncertainty.
(PRWEB) February 26, 2014
"When a nation and its people view its future though the lens of uncertainty; an eruption of fear, panic and division are imminent. The present uprising in the Ukraine is a prime example of the destructive force of uncertainty" says Gary Zamora.
Death, fear and division rage through the hearts and minds of the Ukrainian people as they cry out for clarity and justice in regards to their future. So it is with every people and every nation, clarity is the key to certainty. The power of uncertainty is obvious, it's destructive. The opposite can be said of certitude.
Gary states "We live in a world that causes us to call on our faith, empowering us to look beyond the obvious and see what was once invisible. The more dependent we become to prophetically hear, the more inclined we are to prophetic inspiration."
The less inspired people are to look beyond what they cannot see, the more fear governs their lives, causing them to view present circumstances with dim hope, blinding their eyes for a hopeful future.
Gary further states "Whether we say it or not, we are all forecasting our tomorrow, by words or by actions, thoughts or ideas. The more determined we are to see things as they should be, from the spirit of who we are, the more inclined we are to see and experience life as it is meant to be. Let's open our minds to the inspiration of hope for a brighter tomorrow by prophetically speaking to our present circumstance."
"May God inspire the Ukrainian People to see their future with a certainty that can only be seen through the eyes of faith." – Gary Zamora
Gary's new radio show titled "Prophetic Edge" goes live Wednesday, March 5th at 3:00 PM Pacific. He targets how to use the prophetic as a lens to see the future in such a clear way, removing doubt and ambiguity, so life doesn't feel like a game of chance. Tune in and gain the edge to live life the way God sees it.
Gary Zamora is a Prophetic Leader who was born in the United States. He embodies the gift of prophecy and is an expert in situational psychology. When asked how he knows how to guide individuals so accurately, he often says "God has blessed me with the gift of knowing." Zamora is the creator of 3 top selling prophetic messages, which are widely recognized as the key and fundamental components for individuals to establish a solid and prophetic foundation in their lives.
Prophetic Alignment, LLC has developed various ways to deliver the message of prophetic insight through their products, programs, events and seminars.