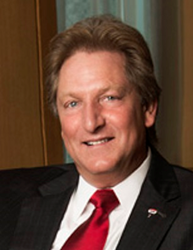 We work as a team, and our office has some of the best associates in the business.
Lisle, IL (PRWEB) March 17, 2016
RE/MAX Action recently earned three top-spot awards. "I am honored to announce that RE/MAX Action is the No. 1 in Office Transactions; Office with the Most Visited Website for Buyers, Sellers, Viewing and Properties; and the No. 1 for Consecutive Internet Marketing Visitors," said Gary Jacklin, broker/owner of RE/MAX Action. "We work as a team, and our office has some of the best associates in the business."
In fact, RE/MAX agents consistently rank among the most productive in the industry. RE/MAX has been the leader in the northern Illinois real estate market since 1989 and is continually growing; the RE/MAX Action office, for example, having grown from eleven to over one-hundred top-notch associates serving all of Chicagoland.
About RE/MAX Action
The mission of RE/MAX Action is to help their associates list and sell more real estate in less time while providing maximum service to their clients. They see their associates as sales professionals, helping to design their business so that they can go anywhere while still having a full-time support staff available. RE/MAX Action provides all of their associates with the tools, technology and support staff to work from anywhere, anytime. For more information, please call (800) 276-2600, or visit http://www.GaryJacklin.com and http://www.JoinRMA.com. RE/MAX Action's corporate office is located at 1550 Maple Ave., Lisle, IL 60532, and serves all of Chicagoland.
About the NALA™
The NALA offers small and medium-sized businesses effective ways to reach customers in the digital age, while providing a single-agency source that helps them flourish in their local community. The NALA offers its clients an array of marketing tools from press release campaigns and social media management to a cause marketing program. The NALA's mission is to make businesses relevant and newsworthy, both online and through traditional media, by providing increased exposure at reasonable costs. For media inquiries, please call 805.650.6121, ext. 361.