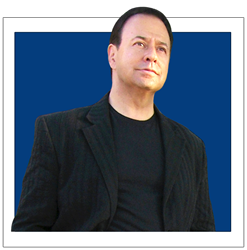 "We live whatever we believe on a daily basis, question is... what do you believe?"
Los Angeles, CA (PRWEB) June 24, 2014
People are being reached and lives are being changed as Gary Zamora targets how to use the prophetic as a lens to see their future, removing the doubt and ambiguity so life doesn't feel like a game of chance.
WHAT: Prophetic Edge is a weekly radio broadcast that was created on the Spreaker.com platform and has recently been made available to the millions of iHeartRadio listeners from around the world. This radio program will continue to broadcast as a 30-minute show on Spreaker as well as iHeartRadio.com.
WHEN: Every Wednesday on Spreaker.com at 3:00 PM pacific and on-demand on iHeartRadio.
WHERE: iHeartRadio
Gary Zamora states "We live whatever we believe on a daily basis, question is... what do you believe?"
His most recent broadcast titled "Prophetically Speaking; your words testify of you" aired on 6-18-14. Gary Zamora states "Choose this day to Bless. Our words are seed sown which either cause our hopes and dreams to remain dormant, or quickens them to come alive."
The broadcast "Undeniable Favor" aired on 6-11-14 and brought to light the link between the prophetic and God's favor. When asked what people should expect from Prophetic Edge, Gary Zamora further states, "Tune in and gain the edge to live life the way God sees it."
Gary Zamora is a Prophetic Leader who was born in the United States. He embodies the gift of prophecy and is an expert in situational psychology. When asked how he knows how to guide individuals so accurately, he often says "God has blessed me with the gift of knowing." Zamora is the creator of 3 top selling prophetic messages, which are widely recognized as the key and fundamental components for individuals to establish a solid and prophetic foundation in their lives.
Prophetic Alignment, LLC has developed various ways to deliver the message of prophetic insight through their products, programs, events and seminars. His live events titled "The Moment" takes place once a month. Gary Zamora delivers messages of divine truth and is called to reveal Gods will on Earth.