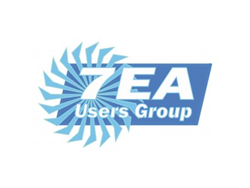 The 7EA Users Group gives us the opportunity to showcase our unique, technology based, approach to maintain operational, with unrivaled availability and reliability, the controls declared "without support" by the OEM
Hawthorne, NY (PRWEB) November 09, 2015
Gas Turbine Controls (GTC), a leading provider of classic GE Speedtronic control system spares, repair services, training, and field services for the power plant controls sector will be attending the 2015 Annual Conference of the 7EA Users Group, November 10-12, 2015.
The 7EA Users Group meeting brings together power plant managers and turbine users who employ GE 7EA gas turbines, which are considered a workhorse of the Power Generation Industry. Thus, this meeting becomes an important common ground to engage the knowledge of companies like GTC, which enjoys a reputation for industry excellence and quality.
Often challenged by the aging of gas turbine equipment, as well as by the availability of spares and other critical-need equipment, 7EA users depend on the leadership and nimble nature of after-OEM service providers and vendors to maintain operational viability.
GTC is an active participant in the power generation industry, serving the needs of 7EA users (and most of the other GE gas turbine models) with its extensive inventory of Speedtronic circuit boards and components—for which the company is well-known and sought after by turbine users worldwide.
Considering the high demand in energy production during the last decade, power plants and utilities are highly dependent on the availability and reliability of its heavy-duty gas turbine equipment.
Along with its circuit boards and other excitation system components, GTC also provides services, training, testing, and repairs—including troubleshooting, commissioning and upgrades on GE Speedtronic Mark II, Mark IV, Mark V, Mark Ve, Mark VI, and Mark VIe—as well as asset recovery of displaced hardware.
GTC representatives in attendance will be Roger Mclean, Sales Manager North America, and Sam Leyton, Services Manager, along with Abel Rochwarger, Chief Engineer, who will be presenting "Roadmap to Mark IV/V Control System Survival."
The scheduled presentation focuses on the solutions offered to 7EA turbine users to keep the control, both of their business decisions and the hardware itself, by indefinitely postponing the upgrade of systems declared at end-of-life by the OEM.
"Attending the 7EA Users Group gives us the opportunity to showcase our unique, technology based, approach to maintain operational, with unrivaled availability and reliability, the controls declared "without support" by the OEM," said Roger McLean, Sales Manager for North America at Gas Turbine Controls. "As GTC will present during the conference, through our suite of innovative products and services, customers realize that there is no physical or economic reason to upgrade an otherwise perfectly functional system."
The 2015 edition of the 7EA Users Group Annual Conference will be held at the Santa Fe Convention Center in Santa Fe, NM and Mr. Rochwarger will be speaking on Wednesday, November 11, 2015.
ABOUT GAS TURBINE CONTROLS
Gas Turbine Controls (GTC) is a leading supplier of replacement parts, repairs, training and field services for GE power plant control systems, specializing in turbine, excitation, and generator controls as well as GE vibration monitoring, and other GE related control systems. With brand new (November 2015) Global Headquarters in Hawthorne, New York, GTC is known for its vast inventory of spares and its unique functional testing and repair capability, field services and training courses, making them a dependable source to any operator of gas and steam turbine controls in the power generation and oil and gas industries, as well as drive controls used in the steel, aluminum, and paper industries.
For more information about GTC, its products and services please visit http://www.gasturbinecontrols.com.
MEDIA CONTACTS:
Lisa Delliacono
Director of Marketing
Office: +1 914 693 0830 Option 0
Email: ldelliacono(at)gasturbinecontrols(dot)com
Abel Rochwarger
Chief Engineer
Office: +1 914 693 0830 Option 0
Email: abel(at)gasturbinecontrols(dot)com
###