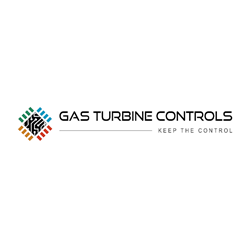 CTOTF allows us to communicate value and engage with our existing and future clients in a more personal environment.
Ardsley, NY (PRWEB) April 13, 2015
Gas Turbine Controls (GTC), a leading provider of classic GE control replacement parts, repair services, training, and field services for the power plant controls sector, will participate in the Combustion Turbine Operations Technical Forum (CTOTF), to be held April 13-16 at Sanibel Island in Fort Myers, Florida.
The CTOTF Conference and Trade Show is a biannual event that gathers power engineering companies, vendors and turbine operators from all over the world, who come to share knowledge, showcase their expertise and explore business development opportunities.
As a leading aftermarket service provider and vendor in the Power Generation Industry, GTC has been an active participant in CTOTF for several years, largely due to its relevance as breeding grounds for new business opportunities.
"CTOTF allows us to communicate value and engage with our existing and future clients in a more personal environment," said Samuel Leyton, Field Service Operations Manager for GTC. "Our expertise in turbine controls and excitation systems is always in demand and the event allows us to speak directly to both current and future customers."
Leyton will be joined by Lisa Delliacono, Director of Marketing at GTC, both of whom will be engaging attendees to market the company's offerings and develop new industry relationships.
The CTOTF Spring 2015 event will be attended by OEM companies whose turbine equipment have become a staple of the Power Generation Industry and seek to learn more from participants and exhibitors—and this edition marks a special significance as the event celebrates its 40th anniversary.
GTC will be exhibiting at booth number 20 at the Sanibel Harbour Marriott Resort & Spa—located at 17260 Harbour Pointe Dr, Fort Myers, FL 33908—a popular Florida vacation destination known for its pristine beaches, Gulf breeze and wildlife refuges.
A recognized aftermarket OEM service provider for turbine operators, GTC is known for maintaining an extensive stock of genuine GE-manufactured cards for the Speedtronic Mark I, Mark II, Mark III, Mark IV, Mark V, Mark VI, Mark VIe, and LCI controls, along with technology components for the EX2000, Alterrex and Generrex excitation systems.
ABOUT GAS TURBINE CONTROLS
Gas Turbine Controls (GTC) is a leading supplier of replacement parts, repairs, training and field services for GE power plant control systems, specializing in turbine, excitation, and generator controls as well as GE vibration monitoring, and other GE related control systems. Based in Ardsley, New York, GTC is known for its vast inventory of spares and its unique functional testing and repair capability, field services and training courses, making them a crucial source to any operator of gas and steam turbine controls in use throughout the power generation and oil and gas industries, as well as drive controls used in the steel, aluminum, and paper industries.
For more information about GTC, its products and services please visit http://www.gasturbinecontrols.com.
MEDIA CONTACT:
Lisa Delliacono
Director of Marketing
Phone: 646-384-5168
Email: ldelliacono@gasturbinecontrols.com