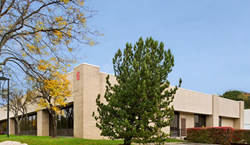 This new facility in Hawthorne has been specifically designed to enhance the services we currently offer, by making us more efficient with a more streamlined layout.
Hawthorne, NY (PRWEB) November 05, 2015
Gas Turbine Controls (GTC), a leading provider of classic GE control replacement parts, repair services, training, and field services for the power plant controls sector, is relocating to a new purpose-built facility in Hawthorne, Westchester County, New York.
The continued success of GTC as a global leader in GE turbine control and excitation circuit boards and components, has prompted the company to relocate its operations to a facility that can accommodate additional staff and resources for continued growth.
Gas Turbine Controls will be moving to the Mid-Westchester Executive Park, effective November 6, 2015. The new address is 6 Skyline Drive, Hawthorne, NY 10532.
The new 17,000 -square foot facility will house company executives, technical staff, an expanded warehouse, and a new state-of-the-art testing and repair facility. GTC continuously invests in expanded and innovative services to maintain and improve its leadership position supporting GE Speedtronic control and GE excitation systems.
"This has been a long time coming for us. Substantial planning has taken place over the past year to make sure the transition to the new facility doesn't interrupt the excellent service we currently provide," said Peter Zinman, President and CEO of Gas Turbine Controls. "This new facility in Hawthorne has been specifically designed to enhance the services we currently offer, by making us more efficient with a more streamlined layout."
Since 2001, GTC has been serving not only the gas turbine and steam turbine market within the power generation industry, but also users of Drive Control Systems in other industries--including steel, aluminum and paper.
The new GTC Global Headquarters feature specialized testing and repair technology, unrivaled in the industry, adding a layout engineered to house energized panels for our signature final test in a live panel before shipment."
"We have expanded operations in every aspect of the business, including repair and testing capacity, warehouse with, perhaps, the world's largest inventory of spares for Speedtronic controls and excitation systems," Zinman added. "And 2016 will see us opening strategic facilities in Dubai, India and Malaysia to better support our global customer base. We regularly host visitors from all over the world, and hope they will be pleasantly impressed with our new Headquarters and production facility"
The new facilities also provide capacity for future expansion as the OEMs continue to issue end-of-life letters for today's state-of-the-art equipment to introduce new products. GTC will continue enabling users to "keep the control despite the end-of-life letter."
ABOUT GAS TURBINE CONTROLS
Gas Turbine Controls (GTC) is a leading supplier of replacement parts, repairs, training and field services for GE power plant control systems, specializing in turbine, excitation, and generator controls as well as GE vibration monitoring, and other GE related control systems. GTC is recognized for its vast inventory of spares and its unique functional testing and repair capability, field services and training courses, making them a strategic and reliable source for any operator of gas and steam turbine controls for the power generation and oil and gas industries, as well as drive controls used in the steel, aluminum, and paper industries.
For more information about GTC, its products and services, please visit http://www.gasturbinecontrols.com.
MEDIA CONTACT:
Lisa Delliacono
Director of Marketing
Phone: +1 914 693 0830 Option 0
Email: ldelliacono(at)gasturbinecontrols(dot)com
###