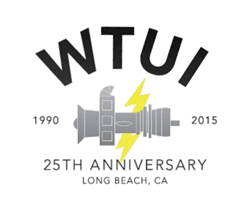 WTUI allows us to meet with current and potential customers without having to travel far to present our products and services.
Ardsley, NY (PRWEB) March 11, 2015
Gas Turbine Controls (GTC), a leading provider of classic GE control replacement parts, repair services, training and field services for the power plant controls sector, will be attending the Western Turbine Users, Inc. (WTUI) industry gathering to be held on March 15-18, 2015 at the Long Beach Convention & Entertainment Center in California.
As a signature event in the power generation industry, WTUI offers attendees the opportunity to interact with gas turbine technology and service providers, giving them a direct marketing channel to users and operators.
WTUI also presents its participants with the opportunity to communicate with their end customer—from power plant managers to gas turbine engineers—at a forum designed to facilitate the exchange of expert insight and best practices.
Among the WTUI participants are OEMs and power engineering vendors from all over the globe, further validating the opportunity at hand for GTC's business development efforts since the event will attract over 1,000 attendees.
The 2015 edition of WTUI will also feature the unveiling of the new logo and branding for Gas Turbine Controls, which has recently re-branded to enhance its corporate image and solidify its place as the leading company for the support of classic GE controls.
Representing GTC at WTUI will be Lisa Delliacono, Director of Marketing, along with Roger McLean, both of whom will be actively engaging gas turbine users to discover their challenges and present solutions for their gas turbine controls.
"WTUI allows us to meet with current and potential customers without having to travel far to present our products and services," said Lisa Delliacono. "And the fact that we get to showcase GTC's new logo and branding makes this event an excellent channel for business development."
Gas Turbine Controls serves the gas and steam turbine market with an extensive stock of GE circuit boards and components for GE classic equipment, including but not limited to, GE Speedtronic, Excitation, Generator Protection and Vibration monitoring systems.
GTC will be exhibiting at booth number 232 of the WTUI vendor expo in the Long Beach Convention & Entertainment Center, located at 300 E. Ocean Boulevard in Long Beach, CA.
As an aftermarket OEM service provider, GTC stocks thousands of genuine GE-manufactured cards for the Speedtronic Mark I, Mark II, Mark III, Mark IV, Mark V, Mark VI, and LCI controls—including technology components for the EX2000, Alterrex and Generrex excitation systems.
ABOUT GAS TURBINE CONTROLS
Gas Turbine Controls (GTC) is a leading supplier of replacement parts, repairs, training and field services for GE power plant control systems, specializing in turbine, excitation, and generator controls as well as GE vibration monitoring, and other GE related control systems. Based in Ardsley, New York, GTC is known for its vast inventory of spares and its unique functional testing and repair capability, field services and training courses, making them a crucial source to any operator of gas and steam turbine controls in use throughout the power generation and oil and gas industries, as well as drive controls used in the steel, aluminum, and paper industries.
For more information about GTC, its products and services please visit http://www.gasturbinecontrols.com.
MEDIA CONTACT:
Lisa Delliacono
Director of Marketing
Phone: 646-384-5168
Email: ldelliacono(at)gasturbinecontrols(dot)com
###