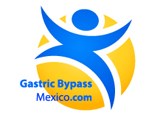 GastricBypassMexico.com is considered to be the 'go to guide' for issues concerning weight loss, diabetes and obesity surgery.
Puerto Vallarta, Jalisco (PRWEB) September 18, 2013
Obesity has quickly become a global problem with no signs of slowing down. Although there's a wide range of cosmetic products and surgery procedures available to tackle this issue, many people with excess weight have not found the solution that is right for them. One man who wishes to change this and give the world a healthy approach to living is Dr Jose A. Castaneda, one of the world's leading bariatric surgeons and a specialist in gastric bypass surgery and duodenal switch in Mexico.
Dr. Jose recently launched his website GastricBypassMexico.com which is considered to be the 'go to guide' for issues concerning weight loss, diabetes and obesity surgery. The website is compatible with mobile devices as well as PC and Mac, and it provides valuable information for obese patients in need of drastic positive changes in their health. Dr. Castaneda is not only an expert in gastric bypass in Mexico, but also an internet pioneer behind some of the best weight loss websites currently available online.
Having successfully performed over 5000 bariatric procedures, Dr Castaneda is recommended by patients and other weight loss surgeons around the world. His areas of expertise are laparoscopic duodenal switch, gastric banding and gastric bypass in Mexico (he operates from Puerto Vallarta and Guadalajara, Mexico).
The launch of GastricBypassMexico.com carries the same goal of being the first point of contact between obese patients and his medical team at CMQ Hospital in Mexico. For those who are still skeptical about undergoing gastric bypass surgery, the website offers superb features to get used to the procedure.
Dr Castaneda has recently launched the innovative BariatricApp, a fun yet functional app that can help its users understand all aspects of weight loss surgery, whilst also being able to connect directly with Dr Castaneda and his team. "Check the new BMI calculator feature and find out whether you may be suffering from severe obesity and may require professional medical assistance," says Dr Castaneda.
He is an authority in the medical world when it comes to gastric bypass in Mexico, and his new website offers a window of knowledge for anyone who wants to reap the benefits of weight loss surgery at affordable prices.