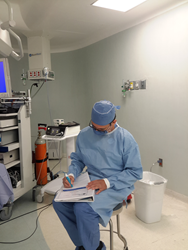 Gastric sleeve in Mexico from just USD$ 3,600 at one of the best hospitals in Guadalajara, until the 31st of August 2014.
Guadalajara, Jalisco (PRWEB) June 24, 2014
From today 24th of June and until the 31st of August 2014, Dr. Castaneda launches a new campaign in the USA that is going to save patients money on weight loss surgery. Gastric sleeve in Mexico for just USD$ 3,600 at one of the best hospitals in Guadalajara.
The website GastricBypassMexico.com is considered by general visitors and industry peers as one of the best for usability, content, mobility, and design. The launch of the new bariatric campaign this summer 2014, with an exclusive focus on gastric sleeve surgery (also known as gastrectomy sleeve) will benefit US patients under the current economic climate.
Dr. Castaneda explains: "We are continuously working to understand the needs of our international patients, and one of the main obstacles mentioned by people relates to the cost of bariatric surgery. At the same time, summer is particularly a better time to undergo weight loss surgery because it gives patients quality time to recover during a typical holiday season. Today, I am launching a new campaign aimed at patients in the United States looking for gastric sleeve surgery in Mexico. The interest received just on our Facebook page has been fantastic and we want to reciprocate."
Since its launch in the summer of 2013, GastricBypassMexico.com has grown exponentially in content, features and usability. From this week, patients looking for weight loss surgery in Mexico will be able to use the new Chat Line which gives website visitors a direct and easy way to contact Dr. Castaneda´s staff and support team right then and there. How much does bariatric surgery cost, which weight loss surgery is best, hospital information, references and more. Dr. Castaneda says: "I am really excited to introduce a live chat on the website to engage better with our visitors and respond to their questions more efficiently, right there without having to pick up the phone or email us. There is an excellent and highly trained patient support team in place to assist the public with professional guidance. And completely free to use for our visitors."
Gastric sleeve in Mexico is typically regarded as the most popular bariatric surgery and destination among patients arriving from the United States. Other types of weight loss surgery include gastric bypass surgery, gastric banding, duodenal switch surgery and mini gastric bypass, and in some cases some procedures can be done with minimally invasive surgery such as SILS (Single Incision Laparoscopic Surgery), the cost of gastric sleeve SILS in Mexico slightly higher than the standard gastric sleeve surgery and most definitely worth considering. Standard gastric sleeve is usually performed making up to 5 incisions in the surgery area, whilst laparoscopic gastric sleeve is made with just one incision.
"GastricBypassMexico.com is always a good starting reference point to watch video patient testimonials, before and after weight loss surgery photos, which we publish on the website in both Spanish and English, always very useful for new patients considering gastric sleeve surgery abroad. And the website is just the initial starting point, people are encouraged to call or email a member of the GastricBypassMexico team, free and under no obligation," confirms patient support team leader Judith Tabares.