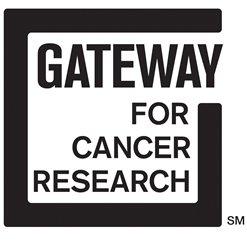 Heroes Among Us
SCHAUMBURG, IL. (PRWEB) November 11, 2014
Shaping a world in which a cancer diagnosis is no longer feared, Gateway for Cancer ResearchSM will host the Cures Gala to fundraise for breakthrough cancer clinical trials that help people feel better, live longer, and conquer cancer today.
Taking flight on Saturday, November 15th at the Sheraton Hotel in downtown Chicago, Cures Gala will celebrate courageous patients and brave cancer researchers whose discoveries and treatments are saving lives today. The event will also honor compassionate caregivers and heroic donors whose contributions will fund cancer clinical trials for people of all ages, stages and types of cancers.
Jarret Payton, former NFL player, motivational speaker and son of the late, great Walter Payton, will return to the Cures Gala as emcee of festivities. New to this year's event will be acclaimed Hollywood actor Terrence Howard as guest speaker, sharing his personal story of losing his mother to cancer. Gateway will also present Guido Dieteren and his renowned orchestra from the Netherlands. Serving as musical director, conductor and soloist: Guido and his Orchestra combine famous classical works, pop songs and original compositions into romantic and spectacular audience experiences. His shows use the best of technology and personality to engage audiences with well-known songs and new compositions. Guido blends romantic strings with rock guitar sounds, engages in musical battles with percussion groups and then draws the sweetest melody from the strings of his precious violin to bring tears to the eyes of everyone in attendance.
With nearly 1,000 confirmed RSVPs, Cures Gala is one of Chicagoland's biggest and brightest annual fundraising events. Evening highlights will include spectacular performances by Guido and his orchestra, introduction of Gateway's very first "cancer hero squad" and "song of hope", dinner, dancing, silent auction, live auction, and the "Fund Cures" donation program.
"Our mission is very critical and there is a better way to conquer cancer," says Teresa Hall Bartels, President of Gateway for Cancer Research. "Learnings and breakthroughs in genomics and epigenetics, repurposing of approved drugs, and alternative therapies are offering many people more time today. Gateway is funding 34 cancer clinical trials worldwide with millions of dollars committed. With that said, our portfolio of clinical trials must grow as the need is now and the focus of cancer research is shifting to personalized treatment options which could lead to more individual cures. Together we can be the heroes who transform the next generation of cancer treatments."
Funding for the 2014 Cures Gala includes commitments from very generous sponsors including Cancer Treatment Centers of America® (CTCA), Templer Family Foundation, AmerisourceBergen, Rising Tide, Katten Muchin Roseman LLP, Integrated Media Solutions, International Capital & Management Company, Insight, Sheridan Legacy Group, Litchfield Advisors, The Private Bank, Bank of America Merrill Lynch, Clifton Larson Allen LLP, N-Jet, OneNeck IT Solutions, Deloitte, Ahead LLC, and more.
Bartels offers an important call to action for guests and donors: "We need more heroes! Someone battling cancer is lost roughly every minute of every day and we must improve these outcomes. We need heroes like you who can help lead us towards the ultimate victory: conquering cancer. We need heroes like you who can help create more cherished moments with loved ones and more discoveries for our brave doctors.
People battling cancer today need heroes like you to help ensure more hugs, more hope, and more options."
Limited tickets are available for the Cures Gala and donors can still contribute corporate sponsorships as well as individual donations through Saturday, November 15. Through generous underwriting of administrative and fundraising by CTCA®, 99 cents of every dollar donated to Gateway will directly fund patient-focused cancer clinical trials; presenting a powerful impact proposition for donors. All members of the general public are encouraged to visit the Cures Gala website and upload a picture of their personal cancer hero. Photo uploads, sponsorships and donations can be made online at http://www.curesgala.org.
# # #
About Gateway for Cancer Research
With a vision of shaping a world in which a cancer diagnosis is no longer feared, Gateway for Cancer Research is a 501(c)(3) nonprofit organization committed to funding innovative cancer clinical trials and bold new ideas for lifesaving treatments that can make a difference today. Gateway funds cancer clinical trials that focus on better options and greater quality of life. Gateway funds clinical trials for people of all ages and cancers of all types. Through charitable underwriting of administrative expenses by Cancer Treatment Centers of America® (CTCA), 99 cents of every dollar received funds clinical trials. This presents a very strong stewardship proposition for making the maximum impact with charitable gifts. Since its founding in 1991, Gateway has contributed millions of dollars to more than 120 cutting-edge cancer clinical trials. Please be a Gateway today by visiting GatewayCR.org, like us on Facebook at facebook.com/demandcures and join the conversation on Twitter @DemandCures.