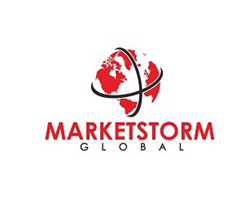 The leading business owner is excited to offer his business knowledge and top tips to other business leaders
Miami, Florida (PRWEB) April 28, 2016
On May 7th, MarketStorm Global will be attending an important leadership event that will be specific to the sales and marketing industry. The event is important to help develop business skills throughout the industry so that it can continue to grow. MarketStorm Global is Miami's premier marketing firm and keen advocates of continuous learning and development, particularly in leadership and business skills. As a result, the firm make it a regular practice to attend these vital leadership events.
About MarketStorm Global: http://www.marketstormglobal.com/about-us/
Gavin Walsh, CEO of MarketStorm Global has been invited to speak at the event on a range of different business topics. The leading business owner is excited to offer his business knowledge and top tips to other business leaders in the industry. Mr. Walsh believes that sharing business experience is vital to help the industry expand and offer more opportunities to aspiring business owners.
Business owner, Gavin Walsh has a large range of experience in the sales and marketing industry and has run businesses in the UK, Poland and the US. Recently MarketStorm Global have expanded their market reach throughout the US making them one of the leading direct marketing firms in the country. With offices in Miami, West Palm Beach and Chicago and plans to expand further across the US, MarketStorm Global are dominating the industry, giving Gavin Walsh a lot of business experience and techniques he is willing to share with other industry professionals.
MarketStorm Global is an outsourced sales and marketing firm with headquarters based in Miami. The firm specializes in personalized direct marketing campaigns, which allow them to connect with consumers directly, on behalf of their clients' brands. MarketStorm Global connect with consumers via face-to-face marketing techniques, which allows them to establish long-lasting and personal business relationships between brand and consumer. This often leads to increased customer acquisition, brand awareness and brand loyalty for their clients.
MarketStorm Global's Gavin Walsh highlights how these leadership events are particularly important for business leaders to attend in order to expand their business knowledge and continue developing sales and leadership skills in order to be a success. The CEO believes that he was invited to speak at the event as he has a lot of business experience, which he is able to share and offer top tips for other business leaders hoping to gain this kind of experience in the industry.