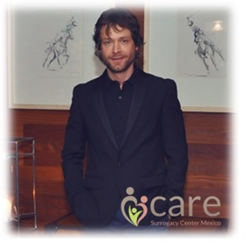 We help simplify the process for same-sex couples on their family building journey...
New York, NY (PRWEB) April 08, 2014
Same-sex couples in Argentina have overcome frequent social stigmas that surround their ability to build a family, including the common stereotype about gay parenting. The CARE Surrogacy Center in Mexico announced today that is has seen a significant increase in Argentinian gay male couples seeking out their gay surrogacy program — due to their overwhelming efforts to support parenthood in all LGBT communities.
CARE Surrogacy Center is committed to parenthood for all individuals — to help them realize and pursue their parental aspirations without judgmental stress nor financial burden. The company believes that lesbian, gay, bisexual and transgender intended parents have the same set of choices in reproductive options as any other couple.
In Argentina, surrogacy is practiced — but unregulated — as are most countries in Latin America. Same-sex couples in Argentina are finding the simplicity of traveling to Mexico, not only alleviates the heavy costs of surrogacy, but permits the opportuneness of traveling within a similar Spanish-speaking culture.
Likely affected by dominant discourses on the inconsistency of same-sex surrogacy laws, traveling abroad gives Argentinian couples a sublime level of discretion, as well as the opportunity to experience the incredible history of Mexico and the striking eminence of its LGBT community.
Gay Surrogacy Programs—
Reflecting on the complex and prolonged nature of the surrogacy decision-making process, same-sex Argentinian couples are deeply invested in, and increasingly interested in the gay surrogacy programs being offered at CARE Surrogacy Center.
"We help simplify the process for same-sex couples on their family building journey — by offering services that are not only accessible to them, but structured with them in mind," states Ivan Davydov, Reproductive Attorney at the CARE Surrogacy Center.
The Center is helping make the experience for gay couples an all-encompassing spiritual journey, a promising chapter of their lives — all while being as straightforward as possible with meticulous surrogacy details, CARE resources, and vigilant legal guidance — information that is also available on their Spanish CARE Site.
Philippe-Charles Deroy of Argentina has joined the ranks of gay men who are seeking the role of fatherhood. While some same-sex couples opt for adoption, an increasing number of gay couples and singles yearn to have children with a biological connection.
"When I discovered the existence of this service in Mexico, I felt closer and more in tune with my case actually. Like any potential father, I contacted the agency and had a talk with their representatives by telephone… several reasons to be afraid but many to believe that I'm on track to where I want to go and it will change my life forever," stated Mr. Deroy, CARE Intended Parent.
An Optimistic Future —
While the world weighs in heavily on whether the bonds they are creating — from the families being built with surrogacy — are as solid and real as those of heterosexual couples, the CARE Surrogacy Center embraces a broader definition of family, and in passionately endorsing that meaning, has transformed the world of surrogacy.
As more and more Argentinian same-sex couples look to CARE, it exemplifies how surrogacy in Mexico may serve to influence the LGBT communities for many different nations.
Upon deciding to become a parent — specifically, thru surrogacy — the journey to parenthood is often rejected by many surrogacy agencies and adoption centers refusing to work with individuals of gay orientation. The CARE Surrogacy Center brings the LGBT community in Argentina into direct contact with step by step surrogacy programs, protecting them from a complex system of structural barriers.
By leading intended parents, partnering with supportive organizations, and offering personalized care to same-sex couples wishing to pursue their dreams of parenthood, the CARE Surrogacy Center is striving to empower gay families worldwide and further unify individuals of all orientations.
About CARE Surrogacy Center Mexico
The CARE Surrogacy Center in Mexico provides incomparable experiences for intended parents, encompassed by enhanced clinical pregnancy outcomes, abridged costs and a wide-ranging continuum of care. The vision of CARE is to represent and assist individuals and couples all over the world who want to build a family, regardless of sexual orientation or marital status. The Center embraces a positive approach to surrogacy with compassionate journey coordinators, expert IVF medical specialists using the latest technologies, and the expertise of the CARE surrogacy legal team.