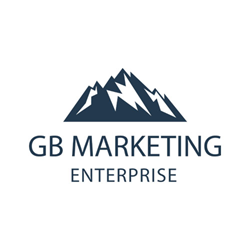 Bristol opens up great opportunities. It has a fantastic infrastructure and is only 90 minutes away from Central London
Bristol (PRWEB) December 08, 2015
Having increased their clients' ROI by nearly 78 per cent this year, outsourced direct sales and event marketing company GB Marketing Enterprise are now planning to expand into the Bristol market in early 2016. Due to their outstanding performance, the firm's clients have requested to be represented nationwide within the coming three years. GB Marketing Enterprise explains that their success strategy is based on a personalised, face-to-face customer experience, constant measurement of results, maintaining great relationships with clients and innovation. The firm specialises in event marketing and on-site promotions in shopping centres and public venues.
About GB Marketing Enterprise : http://www.gbmarketingenterprise.com
GB Marketing Enterprise has chosen Bristol to be their next project to expand their market reach. Aside from its green initiatives, Bristol has a lot to offer to small businesses. The city has one of the UK's busiest ports, Royal Portbury Docks that has become a central attraction for companies looking to gain access to international markets. GB Marketing Enterprise says: "Bristol opens up great opportunities. It has a fantastic infrastructure and is only 90 minutes away from Central London." In fact, as part of the Smart City programme Bristol Council is planning to invest £400 million in transport infrastructure to reduce energy usage.
Another reason for GB Marketing Enterprise to select Bristol for their next expansion is the launch of a £500 million retail project as part of the Bristol Shopping Quarter. Cabot Circus offers commercial space and currently occupies a 36-acre site with over 120 stores with an alleged one million square feet of shopping and leisure facilities. "This offers fantastic opportunities for our clients to gain market exposure through our on-site promotion campaigns," says GB Marketing Enterprise.
Bristol has more to offer. Ranked among the top 30 universities worldwide, the University of Bristol works closely together with local businesses and offers support to place graduates. Furthermore, 38 per cent of Bristol's workforce have NVQ Level qualifications or higher. "Bristol has an outstanding talent bank," says GB Marketing Enterprise. "We aim to support business-minded individuals and new entrepreneurs by providing them with the relevant guidance and skills in order to open up and run their own successful business," adds GB Marketing Enterprise.
Looking forward, GB Marketing Enterprise is confident that they will break quickly into the Bristol market and grow their business by 150 per cent in the first year alone. The West of England Local Enterprise Partnership has recently been awarded £86 million to develop Bristol and its surrounding countryside to help attract more businesses. Their goal is to create 4,000 jobs in the Temple Quarter Zone by 2017 and another 17,000 jobs over the next 25 years. "Bristol has become a centre of technology and innovation, an environment we can identify ourselves with," explains GB Marketing Enterprise. "We are looking forward to a promising future ahead."