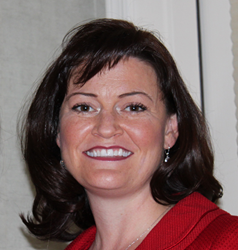 Glendale, AZ (PRWEB) September 26, 2014
Glendale Community College (GCC) faculty member Dr. Jennifer Lane has been selected as one of the 35 Fellows in the Flinn-Brown Civic Leadership Academy.
The 2014 fellows were selected from nominations throughout the state of Arizona and represent small businesses, large corporations, educational and governmental institutions and non-profit organizations.
Long known for its commitment to developing community leaders, The Flinn Foundation administers the Arizona Center for Civic Leadership, which is a partnership with the Tucson-based Thomas R. Brown Foundations.
The Arizona Center for Civic Leadership was launched in 2010 to strengthen civic leadership throughout Arizona. The program has created a network of nearly 200 Arizona leaders who come together for training to develop their leadership capacity.
The highly competitive selection process requires candidates for this honor to meet criteria that include serving in a position that affects public policy; evidence of successful collaboration and attention to diversity; comfort in the face of complexity and uncertainty; commitment to developing their capacity for civic leadership; and appreciation for today's historical, cultural, social and political contexts for leadership.
Lane teaches English at GCC, where she is currently managing a Freeport-McMoRan Foundation/Community College National Center for Community Engagement grant: Coming Out of Hiding — Empowering Community College Students to Help Victims of Human Trafficking. Her academic awards include the 2010 Innovation of the Year Award, the 2009 NISOD Excellence Award for Teaching and a 2009 Diversity Advisory Council Award from the Maricopa County Community College District.
As part of the GCC Human Library team, Lane received a 2012 MCCCD's Diversity Advisory Council Award. She served as a national trainer for the National Charity League, Inc. in 2010-2012 and Scottsdale chapter president from 2012-2014. Since 2012, she has served on the Arizona Governor's Commission on Service and Volunteerism.
Deanna Villanueva-Saucedo, Maricopa Community Colleges District Director of Public Outreach, was also selected as one of the 2014 fellows.