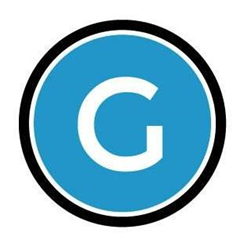 You are not a number or a settlement figure to Beth Gearhart, you are a valued client.
ROSWELL, Ga. (PRWEB) March 22, 2019
Gearhart Law Group is a law firm specialized in representing the injured workers' interests throughout the state of Georgia while fighting against the insurance companies' unfair tactics of offering the lowest settlements possible. Injured workers have rights and responsibilities pursuant to O.C.G.A 34-9-81.8. They may receive medical, rehabilitation income benefits. The goal of these benefits is to help them get better and return to work. Ms. Beth Gearhart, the owner of Gearhart Law Group, will make sure that every represented injured worker is treated with respect, compassion, and personal service. As a former defense lawyer that used to represent the insurance companies, Ms. Beth Gearhart knows how the insurance adjusters work and will aggressively handle any claim. Ms. Beth Gearhart is a worker's compensation lawyer with two decades of work experience doing one thing, litigating workers' compensation claims.
Those who have suffered a back injury while they were at work should contact Gearhart Law Group. Ms. Beth Gearhart has secured many fair settlements for her customers that got a back injury while they were working. Back injuries are the largest category of worker's compensation claims. The most exposed to that kind of injuries are: construction workers, nurses, warehouse employees and others that work in places that involve bending, lifting, twisting or where there are greater risks for falling objects or for them to fall. The spine or vertebral column is the most important part of our body. Any injury can seriously affect a person's normal functioning. The most common occurring back injuries are: back strains, herniated disc (bulging disc or slipped disc), fractures, tears, spinal cord injuries. Insurance companies will try to deny coverage for surgical options, but with the help of Gearhart Law Group, any injured worker can receive fair compensation to get proper care. Some common back surgeries include Laminectomy, Discectomy, Fusion and Disc replacement.
The feet and ankles are strong and complex mechanisms. In fact, over 25% of the bones in our body are located in the feet and ankles. And all of those bones are connected by even more ligaments, muscles, and tendons. Foot and ankle injuries are common in any workplace. Sprained or broken ankles are very common and they can happen in a fall, vehicle accident, or by turning or twisting the ankle on uneven ground. Feet can also be crushed by a heavy object falling on them, improperly secured objects rolling over them, or by the wheels of a misguided truck. Stepping on a sharp object can cause punctures or lacerations. In some cases, the toes or the whole foot could be amputated as a result of faulty machinery or negligence. Minor sprains can be treated with rest, ice, compression bandage and elevation (RICE). For injuries that are more severe, injured workers will have to wear a cast to reset broken bones, or to use cranes, crutches or other mobility aids. The recovery from these kinds of injuries can take weeks and the treatment costs can be very high. For this reason, Gearhart Law Group will fight for the injured workers rights and make sure they will receive compensation for their medical treatments.
Knee injuries are a common sighting in the workplace. The knee is a complex structure that can easily be injured. Because of the complexity of the knee, knee injuries can be extremely complicated, and some people never recover from this type of injury. Millions of people visit the emergency rooms or the doctors' offices each year with an injury caused to the knees. The most common types of knee injuries are: ACL tear, torn meniscus, tendonitis, knee sprain or strain, fracture, knee dislocation, ligament tear, tendon rupture. The most common causes for a knee injury are the following: car, motorcycle or truck accidents, slip and fall accidents, fall at work. Sometimes knee injuries will require surgery. Some victims of knee inquiries will require to use a knee brace or another device. Unfortunately, some knee injuries may result in debilitating complications, including arthritis, limping, pain, joint problems, and more, which can severely inhibit the everyday activity of injured workers. If the knee injury was caused by the negligence of another person or occurred due to an on-the-job accident, the injured victims should contact Ms. Beth Gearhart, who will listen to her clients and will make sure they will receive fair compensation.
The shoulder consists of three bones: the clavicle, the scapula and the humerus. The shoulder is anchored by muscles, tendons and ligaments. Shoulders can easily get injured if a worker is doing repetitive tasks. When injuries occur to the shoulder, a person's day becomes far more difficult – and work might become impossible. These injuries have many causes, and the recovery period can be quite lengthy. The most common causes for shoulder injuries are: repetitive motions, lifting heavy items, use of power tools or equipment, driving, working in extreme temperatures. Although some shoulder injuries are nothing more than just bruises, others can be more severe. The most common shoulder injuries are: torn rotator cuff, muscle tears, shoulder sprain, strain or tendonitis, separated shoulder, dislocated shoulder. Depending on the severity of the shoulder injury, the recovery period can take even years. In some cases, shoulder injury victims will require surgery. Some shoulder injury victims may never fully recover from the pain, stiffness, and decreased motion range
The arm consists of a complex network of tendons, joints, ligaments, bones, muscles, veins, arteries, blood vessels and nerves. The wrist is made up of the ulna, the radius, ligaments, tendons, muscle fibers, and the carpal bones of the hand. Arm and wrist injuries can happen frequently. Because they are made of so many parts, there are a variety of different injuries that can affect the functionality of a wrist or an arm. The most common injuries are: broken or fractured wrist or arm, wrist dislocation, ligament sprain, tendon sprain, rupture of a ligament or tendon, crush injuries, burn injuries, complex regional pain syndrome (CRPS), reflex sympathetic dystrophy (RSD), amputation. These injuries are likely to occur as a result of car and truck accidents, slip and fall accidents, repetitive use, workplace accidents. The treatment for wrist and arm injuries can consist of medication, rest, modified activities, and physical therapy. Occasionally, injured workers require surgery for carpal tunnel release. Sometimes, wrist fractures require titanium plates for stability. Also, doctors use injections before proceeding to surgery. Some wrist injuries can lead to devastating long-term complications, including numbness, stiffness, pain, swelling, tenderness, nerve damage, osteoarthritis, and poor healing, especially if the carpal bones of the hand are broken.
Over the years Gearhart Law Group has helped many injured workers to receive fair compensations. For that, Gearhart Law Group is considered to be one of the worker compensations law firms, and as proof, they are Rated AV Preeminent®.
To contact Gearhart Law Group, call (404) 445-8370, email them at beth@workcompgeorgia.com, or visit them in person at 11050 Crabapple Road, Suite D-114, Roswell, GA 30075