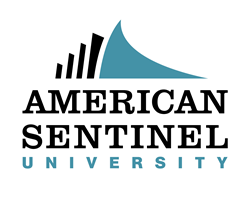 "Our online BSN program is designed to address contemporary issues in healthcare and emphasize leadership and evidence-based practice skills that are mandatory to maintain the prestigious Magnet recognition."
AURORA, Colo. (PRWEB) July 28, 2015
American Sentinel University has been named an approved education provider to offer online RN to BSN cohorts for Geisinger Health System (GHS), one of the nation's largest integrated health services organizations.
The education partnership provides GHS diploma and associate degree prepared nurses with access to American Sentinel's affordable, flexible and CCNE-accredited RN to BSN nursing degree program and accelerates the rate of GHS RNs completing BSN degrees. With this enhanced partnership, American Sentinel will create BSN cohorts, enabling nurses to take courses with colleagues.
American Sentinel began its partnership with GHS in 2010, and with more than five years of experience providing successful Doctor of Nursing Practice cohorts, the University was a natural fit to Geisinger's needs.
"Our innovative approach to nursing education provides the capabilities needed to advance their workforce, says Karen Whitham, Ed.D, MSN, MS, RN, CNE, assistant dean, undergraduate nursing program at American Sentinel University. "In today's ever-changing healthcare environment, the expectations and demands placed on nurses are greater than ever before. Our online BSN program is designed to address contemporary issues in healthcare and emphasize leadership and evidence-based practice skills that are mandatory to maintain the prestigious Magnet recognition."
Also, GHS nursing students gain an advantage from the RN to BSN program's use of virtual simulation to create a realistic environment for more efficient and effective instruction. The use of this technology allows nurses to complete assignments around their busy work schedules and immediately apply these skills in their job to achieve academic and personal success.
Students benefit from American Sentinel's MySentinel™ Student Support, which provides a distinctively personal one-on-one approach to online learning. Student support includes new student orientation, dedicated student success advisors, tutoring, student resource center, writing center discussion forums to interact with peers, and instant messaging services to connect with their advisor outside of work hours. Students also have access to comprehensive online library services, with help from virtual librarians who are available 24-hours a day.
"Encouraging our employees to obtain BSN degrees is an important mission of Geisinger Health System and we have identified American Sentinel University as an education partner that will offer our nurses a quality education with online flexibility and very strong student support services," says Terri Bickert, DNP, RN, NE-BC, vice president of nursing, system education, research and Magnet, Geisinger Health System. "This partnership will help us reach our goals."
American Sentinel's RN to BSN program and advanced nursing degree programs cater to nursing and healthcare professionals at various stages in their careers; students gain the tools and leadership abilities needed to improve patient care, advance their careers and lead the healthcare revolution.
Register Now for Summer 2015 Cohort
Nurses can learn more about discounted tuition, online RN to BSN cohorts, or register at http://www.americansentinel.edu/geisinger or call 866.922.5690.
About American Sentinel University
American Sentinel University delivers accredited online degree programs in nursing (BSN, MSN, and DNP) and healthcare management (MBA Healthcare, MS in information systems management, and MS in business intelligence and analytics). Its affordable, flexible bachelor's and master's nursing degree programs are accredited by the Commission for the Collegiate Nursing Education (CCNE), of One Dupont Circle, NW Suite 530, Washington, D.C., 20036. The DNP program is accredited by the Accreditation Commission for Education in Nursing (ACEN) of 3343 Peachtree Road NE, Suite 850, Atlanta, Ga., 30326. The University is accredited by the Distance Education Accrediting Commission, DEAC, 1101 17th Street NW, Suite 808, Washington, D.C. 20036, (202) 234-5100, http://www.deac.org
For required student consumer information, please visit: http://www.americansentinel.edu/doe
About Geisinger Health System
Geisinger Health System is an integrated health services organization widely recognized for its innovative use of the electronic health record, and the development of innovative care models such as ProvenHealth Navigator® and ProvenCare®. As one of the nation's largest rural health services organizations, Geisinger serves more than 3 million residents throughout 48 counties in central, south-central and northeast Pennsylvania. The physician-led system is comprised of approximately 23,500 employees, including a 1,200-member multi-specialty group practice, nine hospital campuses, two research centers and a 467,000-member health plan, all of which leverage an estimated $7.7 billion positive impact on the Pennsylvania economy. The health system and the health plan have repeatedly garnered national accolades for integration, quality, and service. In addition to fulfilling its patient care mission, Geisinger has a long-standing commitment to medical education, research, and community service. For more information, visit http://www.geisinger.org
# # #