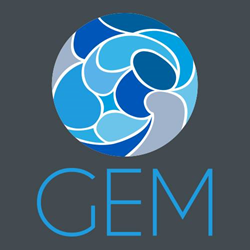 if a person is willing to learn they will always find a way
Sydney, NSW (PRWEB) May 18, 2015
Global Events and Marketing Pty hosts motivational meetings and inspiring workshops on a daily basis for everyone involved in their firm because they believe this not only puts them in the right mind set for the day ahead but helps to develop their individual skill sets and inspires them to push their limits every day. The sales and marketing firm believes that this leads to increased success for the firm and the individuals involved.
About Global Events & Marketing
Pty: http://www.gemsydney.com.au/about-us/
This week the firm hosted a particularly important meeting on problem solving. Their sales force were each given 5 logical thinking problems and they had to find the answers to each problem. If they didn't have the answers they were encouraged to ask others to find someone that does have the answer. The firm believes that this teaches their sales force that it is perfectly acceptable to ask for help in business and life in general. Not everyone will have the answer to everything, says Global Events and Marketing Pty but if a person is willing to learn they will always find a way, whether it be doing their own research or asking others for advice. In order to solve problems in business the firm believes that people have to be willing to develop and learn new skills continuously.
Global Events and Marketing Pty is an outsourced sales and marketing firm based in Sydney. The firm runs direct marketing campaigns that are tailored to suit their clients' brands. These campaigns are taken directly to consumers in order to create long-lasting and personal relationships between brand and consumer. This often leads to increased customer acquisition, brand awareness and brand loyalty for their clients.
Global Events and Marketing Pty runs a business development program for their sales force which allows them to develop their business and personal skills in order to have a strong career in the sales and marketing industry. By giving candidates the opportunity to earn while they learn, the firm are able to provide experience in sales positions, leadership roles and management before offering candidates the chance to run their own sales and marketing business. Candidates enroll in the program to learn skills such as, problem solving, financing, sales skills, leadership techniques, public speaking, interview skills and much more.