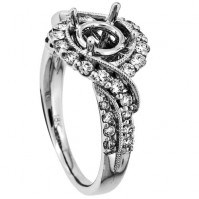 Los Angeles, California (PRWEB) October 26, 2013
Gem Dynasty, the top provider of wholesale diamonds both in Los Angeles and on the web, has unveiled a newly designed website aimed to give the buyer a more user-friendly shopping experience.
Ever since 1980, Gem Dynasty has been selling diamonds to those who seek the finest authentic diamonds on the market. Whether the buyer is looking for loose diamonds, wholesale diamonds or pre-set engagement rings, Gem Dynasty has it all. With an excellent track record, high ratings and reviews, and a motto that harps on satisfaction guaranteed, one can be sure that shopping for diamonds through Gem Dynasty is a good idea.
The company has recently unveiled an updated and redesigned website meant to make things easy for the buyer. Whether they are searching for wholesale diamonds, loose diamonds or engagement rings, they will be able to find everything they need simply by navigating through Gem Dynasty's new and improved website. Here are some of the user-friendly features that have garnered rave reviews by users.
1. Ample Information on Diamonds
Even if the buyer has no idea what the difference is between loose diamonds, engagement rings and wholesale diamonds, they will be able to learn everything they need to know simply by reading the ample information on diamonds provided on Gem Dynasty's website. The company believes that everyone should make an informed decision when making a large purchase such as a diamond and is happy to offer as much information as one needs to fully understand the different types of diamonds available to them. Additionally, Gem Dynasty is proud to offer tips and tricks on how to choose a diamond online. Because the company understands that buying a diamond online is unconventional, they are offering plenty of information on what the buyer should look out for and take note of when choosing a diamond online. From the 4 Cs of diamonds to the advantages of buying Gemological Institute of America (GIA) certified diamonds, Gem Dynasty offers the buyer everything they need to know on wholesale diamonds, loose diamonds and engagement rings.
2. Information on Diamond Certification
Gem Dynasty is proud to offer buyers the largest selection of GIA certified diamonds online. Various sizes, shapes, colors and grades of diamonds are available for the buyer to choose from. Although each diamond sold through Gem Dynasty is independently appraised and authenticated, it is still important for the buyer to insist upon an authenticity certification from a reputable organization. As the certification of diamonds is not required by law, it is important that the buyer shop for diamonds through a reputable dealer, such as Gem Dynasty. The company recommends the top three gemology labs from which to get diamond certifications from namely, Gemological Institute of America (GIA), European Gemological Laboratory (EGL) andAmerican Gem Society (AGS).
3. Custom Diamond Search
As shopping for a diamond online is relatively difficult, Gem Dynasty has made it easy for its buyers to find the perfect diamond for themselves through a handy tool known as "Custom Diamond Search". As its name suggests, all the buyer needs to do is to fill in a form with specifics such as their preferences on the diamond's weight, color, cut, budget and so on, and the company will do all they can to match the perfect diamond to the buyer's criteria. Whether the buyer is looking for wholesale diamonds, loose diamonds or engagement rings, this handy tool will be able to significantly narrow down their search and make the shopping experience simpler and more pleasant.
To learn more about diamond cuts and diamond clarity and to get more information on Gem Dynasty's special offers on engagement rings and loose diamonds contact them at 1-877-623-9494 or visit their website.