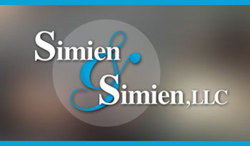 We're prepared to take full advantage of our firm's vast resources to fight for the justice these people deserve...
BATON ROUGE, La. (PRWEB) March 25, 2014
Baton Rouge law firm Simien & Simien is investigating the General Motors recall involving 3.1 million vehicles in the United States. The recalled automobiles are associated with nearly 31 accidents and 13 fatalities, according to a press release issued by General Motors on Feb. 25.
According to a report from USA Today on March 11, federal investigators have begun a criminal probe into GM's handling of the recall, citing that the auto manufacturer may have known about the ignition switch issue for years prior to the recall.
"It's tragic to us that there is a possibility that an immense amount of pain and suffering may have been prevented. Our hearts go out to the people who have been injured and the families who have lost loved ones while driving in one of the recalled vehicles. We're prepared to take full advantage of our firm's vast resources to fight for the justice these people deserve."
On Feb. 10, General Motors announced a recall on its Pontiac G5 and Chevrolet Cobalt cars due to a defective ignition switch. According to the National Highway Traffic Safety Administration recall notice, additional weight to the key ring along with certain road conditions could result in an event causing the ignition switch to transfer out of the run position, turning the engine, airbags and electronics off.
On Feb. 25, GM expanded its recall to include an additional four models, citing the same ignition switch problems. This brought the total number of recalled automobiles up to 1.6 million vehicles in the United States.
As reported by CNN on March 18, another recall was issued March 17, adding another 1.5 million vehicles to the total, this time citing issues with airbags and instrument panel repairs needed in several GM models.
The following vehicles have been affected by a GM recall issued in 2014:

2003-2007 Saturn Ion
2005-2007 Chevrolet Cobalt
2006-2007 Chevrolet HHR
2006-2007 Saturn Sky
2006-2007 Pontiac Solstice
2007 Pontiac G5
2008 – 2013 Buick Enclave
2008 – 2013 GMC Acadia
2009 – 2013 Chevrolet Traverse
2008 – 2010 Saturn Outlook
2009 – 2014 Chevrolet Express
2009 – 2014 GMC Savana
2013 – 2014 Cadillac XTS
The car accident attorneys at Simien & Simien are currently investigating the General Motors product recall and urge anyone involved in an accident with one of these recalled vehicles to contact a law firm immediately for complimentary legal advice. Those interested in a free legal evaluation can contact Simien & Simien at (800) 374-8422 or visit simien.com to determine if they have grounds to file a lawsuit.
About Simien & Simien
The personal injury attorneys at the law offices of Simien & Simien have in-depth knowledge of maritime law, class action and mass tort litigation with serious emphasis on personal injury cases and cases of wrongful death from industrial, auto accident, and other life-threatening or debilitating accidents. Licensed to practice in Louisiana and Texas, Simien & Simien strives for perfection in all that they do and have an impeccable reputation from the thousands of clients that have sought their representation in legal affairs throughout the years. For a confidential, complimentary case review, visit simien.com, or call (800) 374-8422.
Simien & Simien
7908 Wrenwood Blvd.
Baton Rouge, LA 70809
(225) 925-1411