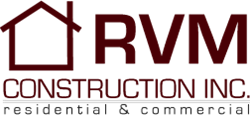 Said Brent Vandermooren, RVM Construction Superintendent: The one feature that is almost a given now in additions and custom homes is the great room.
(PRWEB) January 23, 2014
RVM Construction Inc., in Orange County, CA is a General Contractor with over 35 years of experience and success building room additions, producing quality remodels, and whole house construction. Like colors and furniture choices, home addition shapes and sizes change in style and form over time and now is certainly the decade of the great room, both inside and out. RVM Construction works with homeowners to design and build great rooms and beautiful outdoor rooms that greatly enhance home value and quality of life. Great rooms and outdoor rooms combine cooking, dining, and living areas where the family congregates day to day and for entertaining.
Said Brent Vandermooren, RVM Construction Superintendent: "The one feature that is almost a given now in additions and custom homes is the great room. I think the reason that it has risen in popularity is the flexibility it offers homeowners. More than just a place to make dinner or watch TV, a great room easily rearranges to accommodate everyone for the holidays and other occasions, and gives just about any home that open floor plan feeling so desirable nowadays. The other room that we often build in conjunction with the indoor great room is the outdoor room. These rooms can be situated in the backyard a few yards from the home or the other trend we are seeing is building the outdoor room right next to the indoor great room to create a kind of super indoor/outdoor room. There are so many options and ways to bring the outdoors in, and vice versa, for instance sliding glass doors that slide completely out of the way so that it feels like a wall is removed between the indoor and outdoor spaces."
Those wanting more information about Indoor/outdoor and great room construction can call Ron Vandermooren at 714-632-9420
About RVM Construction:
RVM Construction is a Southern California based General Contracting firm specializing in a complete range of all types of residential and commercial construction. Before work begins each project is thoroughly analyzed with the goal to remain on budget and on schedule. RVM proactively identifies potential problems and seeks out the most effective cost-control solutions to fit project requirements.
Clients choose RVM Construction because they value honesty, integrity, and a consistent quality of workmanship. Their proven process provides highly predictable outcomes. The RVM promise is to deliver the finest quality construction within the project budget. RVM employs the best practices available in the engineering and construction industry today.
Their emphasis on quality construction has made RVM one of the most respected construction firms in Orange County.
For more information on RVM construction and a gallery of recent residential projects, visit http://www.rvmconstruction.com.
For more information contact:
Bonnie Gullickson
714-632-9420