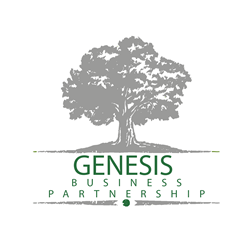 Successful selling and marketing relies on customer engagement, which is often unachievable through digital processes
Sydney (PRWEB) October 11, 2014
Genesis Business Partnership is an outsourced sales and marketing firm that specialize in improving their clients' customer relationships in order to increase their ROI and brand awareness. Through face to face interactions, Genesis Business Partnership meet with customers directly in order to develop a deeper, more personal understanding of their individual needs. The firm then use the knowledge gained from these interactions to adapt their clients' product or services to suit the requirements of each customer, resulting in increased brand loyalty and customer acquisition. Genesis Business Partnership pride themselves in their customer centric approach to marketing, and firmly believe, due to the high demand for their services, that many customers are craving real interactions with brands as opposed to online and automated services.
About Genesis Business Partnership: http://www.genesisbp.com.au/#post-about-us
Genesis Business Partnership believes that providing great customer service is the cornerstone of their approach. The firm are adamant that it's their ability to interact with customers and provide information that more traditional marketing techniques can't provide that has allowed them to achieve such impressive results for their clients. However, a recent article published by business2 community.com, has suggested that customer service is in fact dead, claiming many businesses are now turning to digital technologies to help them achieve 'customer success'.
The article, called 'Customer Service Is Dead. Long Live Customer Success!' written by Ravi Thakur on 1st October 2014, claims that whereas businesses used to require an entire team of customer service experts with sales people, account managers and tech support workers all contributing to the overall customer service experience. Nowadays businesses are looking towards cloud computing and software to handle their customer data and flag up any issues as reported by customers.
Although many businesses may believe this approach is making them more efficient and increasing overall productivity, Genesis Business Partnership believe that this impersonal almost robotic approach to customer service may be damaging customer relationships to a point where they are beyond repair. They firm also believe that although businesses may think their productivity is increasing through the use of digital means, the effectiveness of this approach, especially in terms of marketing is far lower than that of real human interactions. Successful selling and marketing relies on customer engagement, which is often unachievable through digital processes as it is difficult to gain a clear understanding of individual customer needs and personalise and adapt the available services without conversing with customer directly.
Genesis Business Partnership Pty believes that, despite the recent claims there will always be a demand for face to face marketing. Although many businesses currently want to streamline their services with digital technologies, the firm are confident that businesses are still realizing the potential in meeting with customers in person. The firm believe that if more businesses took the time to learn about their customers as individual people, they would soon see an improvement in both their customer acquisition and sales figures.