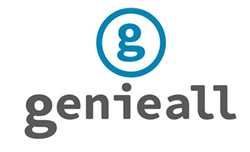 Genieall is an IT partner in every sense of the word!
Toronto, Ontario (PRWEB) July 18, 2017
Genieall, a Canadian leader in cyber security services, helps power generation and energy providers develop and implement secure IT infrastructure, critical infrastructure protection, and achieve regulatory compliance.
As a member of NPCC and NERC under the merchant generator category, Genieall understands the full spectrum of risks the energy industry is exposed to, and the requirements needed for an organization to mitigate those risks, and gain NERC CIP Compliance.
Although initial NERC CIP version 5 regulatory compliance requirements were mandated by many regional reliability coordinators in 2016, there is an ongoing need in the energy sector for reliable, secure IT infrastructures that optimize performance, maximize ROI, and surpass industry standards and regulatory requirements. Genieall has built a reputation on providing premium services and IT solutions that securely facilitate operations, management, and compliance.
Working with international vendors such as GE, Siemens, and Emerson, Genieall has developed an innovative, remote access solution for clients. Secure remote access to industrial control systems allows organizations to monitor, manage, audit and control plant operations, provide external party access, track user actions and accountabilities. Recent industry trends show the importance of implementing control and auditing procedures to manage remote access to critical assets. Many OEM (Original Equipment Manufacturer) vendors have large support teams working remotely to support power generation assets. It is vital for both the vendor and the client to be aware of who is connecting to the network, and when, to ensure proper change management and accountability. Gone are the times, when a vendor should be placing their own modem or other telco communication service into an asset owner's facility and connecting without formal permission of the owner. These types of connections are now contrary to compliance requirements, cyber insurance, and general risk mitigation practices.
In addition to remote access solutions, Genieall leverages imaging technologies, along with security network storage system, to provide robust plant backup systems that will meet budgetary constraints, while ensuring systems are robust enough to last in a typical plant environment. Initially, these systems were developed for backup recovery and resiliency purposes, but there is an increased focus on protecting assets from cyber security threats (such as malware, viruses, and ransomware) by having the ability to quickly recover critical cyber systems to a point in time prior to an outbreak. The advantage of this backup system is that it is quick, easy to deploy, and can be managed by operators, or instrument and control (I and C) staff.
Genieall is an IT partner in every sense of the word! From risk assessments, reviewing technology and defining specific tasks related to compliance, to developing policy, processing documents and assessing business impact, Genieall takes a thorough, pragmatic approach to organizational IT solutions, deciphering and simplifying regulatory compliance requirements into manageable tasks, and implementing an effective and secure IT infrastructure. Additionally, clients have peace of mind with Genieall's ongoing NERC-based audits, and compliance support.
More About Genieall:
Founded in 2012, Genieall Inc. is a Canadian owned IT Service and Consulting company. Headquartered in Mississauga, Ontario, Canada, Genieall provides IT management and IT consulting services to companies in the Energy, Manufacturing, Construction, Health Care, and Finance sectors.
With a wealth of personal experience as IT Specialists and IT Service Providers, Genieall's founders have experienced the good, bad and ugly when it comes to IT infrastructure, service delivery, and support. The result is the Genieall difference!
Many IT management companies promise solutions, but forget about actual client needs. Genieall is turning the world of IT management upside-down by asking customers one simple question: what is your IT wish?
Genieall pays attention to what clients want and expect out of their IT infrastructure, and provide a fully customized IT solution that caters to each customer's needs, meets industry and regulatory standards, and is supported by a team of skilled professionals.
Technology shouldn't be complicated or mysterious. It should do exactly what you need it to do!