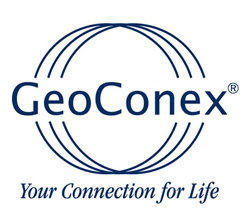 We feel that no matter the situation, each call is handled with the same quality of service...
(PRWEB) July 29, 2015
GeoConex® Corporation, a leading developer and integrator of public-safety and Homeland Security systems, developed an API that will allow its CAD system to integrate with PowerPhone's Total Response Computer Aided Call Handling (CACH) software.
Dana Swims, McNairy County TN E-911 Director, uses both programs. She spent several months doing research by traveling to other 911 centers and speaking to other dispatchers. She selected GeoConex® because of the functionality of their CAD and GIS mapping programs. Their integration with the PowerPhone Total Response CACH software was put in place as a quality of service mechanism for 911 callers, dispatchers, and responders. The CACH program works with the CAD to log all call information, questions, and any pre-arrival instructions given. Regarding the integration, Swims said, "the Total Response CACH system aids the dispatchers in knowing what to ask and how to respond to any emergency situation. We feel that no matter the situation, each call is handled with the same quality of service by following the prompted instructions." She also commented on the convenience, pointing out that once the call is complete, call information can be transferred to CAD while the call is in progress and relayed to responders en route for the incident reports.
Both companies will be exhibiting at the APCO International Conference and Expo in Washington D.C., August 16-19, 2015. GeoConex® Corporation will be in Booth #1507 and PowerPhone in Booth #1725.
About GeoConex®
GeoConex® Corporation (http://www.geoconex.com) has been serving the public safety industry since 2001. GeoConex® provides comprehensive and integrated services to government agencies in municipalities, counties, and states. GeoConex®'s 911 integrated technology was planned by a talented team that represents over 200 years of combined experience. To address the complex demands of modern public-safety and Homeland Security entities, GeoConex® works with a variety of software and hardware vendors to provide each customer with the best solution to fit their needs. GeoConex® offers a wide range of software solutions including Computer Aided Dispatch (CAD), Mobile CAD, database management, jail management, records management, addressing, GIS data collection, mapped ALI, and mapping.
About PowerPhone
PowerPhone, a 31-year-old privately-held Connecticut corporation, is a leading provider of emergency communications technology, consulting and training. PowerPhone's time-tested approach to emergency communications ensures consistent call handling and the highest standard of care. As the first organization to develop specific call handling protocols for police, fire and emergency medical dispatch, PowerPhone has helped raise standards for call handling throughout the world.