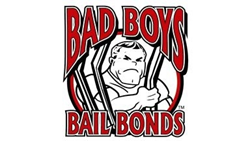 Please extend your kindness to my life-long friend and colleague and help fund his medical treatments
San Jose, CA (PRWEB) January 02, 2014
George Wallace has been the Vice President of Bad Boys Bail Bonds since 1998. Over the last five years he has undergone many conventional treatments for congestive heart failure. Funds are needed to help cover the large cost of a stem cell procedure that has a 90% chance of saving George's life. The fund raiser is being referred to as, "Save Mama." This is because George has been the mascot of Bad Boys Bail Bonds and is known through television and other media as the character, "Mama," as seen in this bail bonds video.
"George Wallace is the Vice President of Bad Boys Bail Bonds and the beloved "Mama" character on The Mama Show as well as the mascot of the business. We are asking people for help for our friend. Please extend your kindness to our life-long friend and colleague and help fund his medical treatments." says Owner, C. Jeffrey Stanley of Bad Boys Bail Bonds.
Here is some background information for people wanting to know more about George. Jeffrey and George knew each other when they were teenagers. They grew up together. They trained at Gold's Gym and worked together at US Savings, while raising families at the same time. In 1998 Jeffrey asked George to come work for him at Bad Boys Bail Bonds. That was an offer George couldn't refuse. The boys have been working and playing together ever since.
George has got swagger and he is an amazing gospel and R & B singer. He loves his family and he loves his God. He is a connoisseur of good home cookin' and a fabulous chef. He is hilarious and extremely personable. He makes people laugh. People say George brings out the best in everybody and deserves to live a long and happy life.
The Medical Part of the Story
George suffered for many years with congenital heart problems, losing both his father and brother to heart disease. Two weeks ago, George received the devastating news that he has one year to live unless he has a heart transplant, which may never come. There is also a Stem Cell Therapy which has a 90% success rate. In January, 2014 he will receive Stem Cell Therapy to reverse the effects of his diseased heart. He is also on the waiting list for a heart transplant. The cost for these procedures is a heavy burden on his family. Please help George Wallace by donating here.
This message is from Bad Boys Bail Bonds, "Because We Want Mama Home!"
Bad Boys Bail Bonds San Jose
1096 N 1st St
San Jose, CA 95112
(408) 298-3333