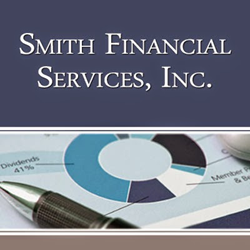 I prepare my clients for years and years of success.
Twinsburg, OH (PRWEB) February 23, 2015
For fifty years, George Smith has brought his experience, expertise and exceptional customer service to individuals and businesses throughout Northeast Ohio. He is the proud founder and owner of Smith Financial Services, Inc., a full-service accounting, tax and financial planning firm serving clients throughout the Cleveland and Akron area.
While fully capable of handling all tax and accounting matters, from basic tax return preparation to in-depth financial planning and more, George spends a good portion of his time working with new business owners and entrepreneurs. "Most people, when they start a business," says George, "go in the wrong direction, not due to a lack of ambition and effort, but due to a lack of knowledge of the best way to structure their business and how to make the most of tax planning and minimization opportunities. I guide my clients in the right direction regarding tax and financial matters and allow my clients to concentrate on what they do best, operating their business on a day-to-day basis. I prepare my clients for years and years of success."
To hone his focus on new business owners and entrepreneurs, George tirelessly remains up-to-date on all financial changes that could affect his clients, including the recent changes that are cropping up due to Obama Care. In addition, through years of experience, George recognizes that even though everyone is subject to the same tax laws, every individual and business tax return is unique and entails a different level of complexity. For that reason, George does not have a set fee schedule. He charges each individual and business a fee, dependent upon the complexity of the return and the time involved.
For more information on Smith Financial Services, Inc. or to set up an appointment, please call (330) 963-0350 or visit http://www.sfs-cpa.com.
About Smith Financial Services, Inc.
Smith Financial Services, Inc.'s mission is to help its clients maintain financial viability in the present, while taking a proactive approach to achieve future goals. In an effort to be as efficient as possible, and thus offer reasonable fees, the firm strives to be a paperless office.
About the NALA
The NALA is a full-service marketing agency providing custom personalized service for small and medium businesses throughout the United States.
PR Contact
Tiffani Tendell
805-650-6121 x361