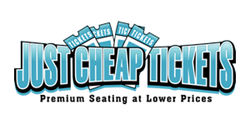 JustCheapTickets.com has premium seating available to fans.
Brookfield, WI (PRWEB) October 06, 2013
It will be a bittersweet experience for both the singer and his fans when 2014 concerts take place. The "Cowboy Rides Away Tour" is the singing star's final road trip as he has decided to stop touring after next year's shows have concluded. For this reason especially, tickets for his U.S. performances are going to sell even more quickly than they usually do. Next year's concerts will be unique and will wrap up the touring portion of the talented performer's career, and JustCheapTickets.com has premium seating available to fans.
"Cowboy Rides Away" will take the star to locations that are special to him, and he intends to say his goodbyes to touring with his remaining 2014 shows. The singer already performed concerts during the first leg of his tour that took place earlier this year, and the road trip will wrap up with his newly announced 2014 appearances. Fans are clamoring for George Strait tickets so that they can be a part of the final tour performances of the much-loved country singer.
Next year's concert schedule includes stops at a number of U.S. cities such as Austin, Kansas City, San Diego, Las Vegas, Phoenix, Philadelphia, Columbus, Louisville, Nashville, Wichita, Des Moines, Tulsa, and Baton Rouge. There are also a variety of entertainers who will be opening for the star during specific weeks. It has not yet been disclosed which performers will open for which weeks, but the list includes such artists as Eric Church, Sheryl Crow, Jason Aldean, Chris Young, Miranda Lambert, Lee Ann Womack, Merle Haggard, Ronnie Dunn, and Vince Gill.
The country singer may be retiring from active touring, but he certainly is not retiring from music. He has recently signed a new contract with MCA Records that is comprised of a five-album deal, ensuring that his many fans will still be hearing a great deal from him in the years to come.
Tickets for upcoming 2014 shows are bound to sell out for each and every remaining concert the star performs next year, and his enthusiasts should be quick in obtaining seats for the last live events taking place during the "Cowboy Rides Away Tour."
About Us
JustCheapTickets.com can offer premium seating for many shows. The inventory includes George Strait tickets, Pearl Jam concert tickets, Cher concert tickets, and more.