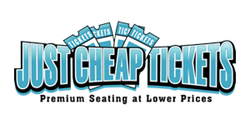 JustCheapTickets.com has reduced the prices of "Cowboy Rides Away" tickets.
Brookfield, WI (PRWEB) November 11, 2013
Even though the legendary singer is not retiring from music, he has decided to put his touring days behind him. The "Cowboy Rides Away Tour" has two legs, and the country performer finished the first of them earlier this year. Beginning on January 9, 2014, the second and final leg will take place in the U.S., wrapping up at the end of May. The popular performer also has a Dallas concert planned with an as yet unannounced date. JustCheapTickets.com has reduced the prices of "Cowboy Rides Away" tickets.
Country music fans who have yet to catch a performance in the entertainer's last tour still have next year's shows from which to choose. The "King of Country" will perform in a number of cities in 2014 that will take the star from coast to coast, and concertgoers still have time to obtain George Strait tickets for an event that is quickly approaching.
It came as a shock to country fans when the legendary performer made the announcement that he will no longer tour after "Cowboy Rides Away" concludes. The singer is not retiring from music, though, just from active touring. His fans will have opportunities to enjoy more music by the performer as he has signed with MCA Records to release five new albums, a welcome surprise.
The second and final leg of the star's road trip will take him to a variety of locations that include Omaha, Nebraska; Kansas City, Missouri; Las Vegas, Nevada; Columbus, Ohio; Louisville, Kentucky; Denver, Colorado; Des Moines, Iowa; and Tulsa, Oklahoma. The singer wants to visit cities that are special to him one last time, and the final leg is providing loyal fans with an opportunity to show their support and gratitude through their attendance.
Many notable performers are scheduled to open for the country singer during various weeks of next year's tour. These well-known celebrities include Merle Haggard, Lee Ann Womack, Vince Gill, Chris Young, Jason Aldean, Eric Church, Sheryl Crow, Miranda Lambert, and Ronnie Dunn.
About Us
Online ticket buyers can find George Strait tickets at JustCheapTickets.com. The secure website also carries Pink concert tickets, Elton John concert tickets, and a variety of others for musical events coming up in the latter portion of this year and into 2014.