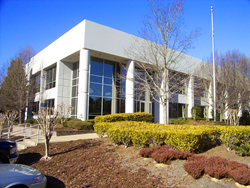 ATLANTA (PRWEB) March 29, 2019
The Georgia Manufacturing Alliance produces events in Georgia to help support manufacturers in the state. Their March calendar includes events from Atlanta, to LaGrange, to Macon to Savannah and includes plant tours, educational sessions and networking events to help the manufacturing community learn best business practices and see world class manufacturing in action. The GMA event calendar can be seen at https://www.georgiamanufacturingalliance.com/events/
Networking Events • April 2 & 5 • Alpharetta, Cobb & Gwinnett
These monthly sessions help GMA service providers and manufacturers connect and expand their referral network. Stay up-to-date with what is happening in the Manufacturing Community and network with other industry professionals.

April 5th:Suwanee Coffee & Connections (7:30 am – 9 am) Cobb Networking Luncheon (11:30 am – 1 pm)
April 2nd: Alpharetta Networking Lunch ( 11:30 am – 1 pm)
ViaSat Plant Tour • April 3 • Duluth (GMA MEMBERS ONLY)
Viasat designs and manufactures antenna systems that lead several satellite communication markets. Worldwide installations include over 100 gateway systems for the most advanced satellite communication networks in the world. These gateways tie broadband satellite networks into high-speed fiber that forms the internet backbone.
Fastenal Distribution Center Tour • April 9 • Atlanta
Fastenal is North America's largest fastener distributor and offers a huge selection of OEM, MRO, construction, industrial, and safety products. Attendees will tour their 200,000 sq. ft. Distribution Center and see how Automated Storage and Retrieval System has helped Fastenal support growth of 600% over the last 15 years. Attendees will also enjoy lunch while learning about the latest OSHA updates from Fastenal's Regional Safety Sales Manager, Kacy Blevins.
Red Hare Brewery Tour • April 15 • Marietta
Enjoy an evening networking with leaders in the manufacturing community while learning about the beer brewing industry and the outstanding success of one of Georgia's own. Red Hare is the world's first to use the Evercan - a high recycled content aluminum can. Their canning line features a 40 head filler and 6 head seamer that can package approximately 480 cases per hour and their kegging line is able to process 50 barrels of beer per day.
Gainco Plant Tour • April 24 • Gainesville
Gainco is a world-class manufacturer of equipment and systems that measure and manage yield, productivity, food safety, and quality in meat and poultry processing plants. Their technologically advanced systems for deboning, inspection, and weighing help improve the process line by giving accurate, safe, real-time data.
GA Quick Start Workforce Development Showcase • April 25 • Atlanta
Attendees will gain an understanding of how Quick Start can assist new, expanding, and existing industries train their employees. This briefing will be followed by a behind the scenes tour of their on-site labs which showcase the methodologies used in training such as Advanced Manufacturing, E-Learning, Media Production, and Animation.
World Emblem Plant Tour • April 29 • Atlanta
Learn about the textile industry, while touring one of the world's leading suppliers in emblems, custom embroidered patches, high-visibility striping, and labels. They have over 400 embroidery heads, 12 heat press transfer cells, spread over 70,000 sq. ft. of production. They embrace and utilize Six Sigma and Lean for their processes and efficiencies.
About the Georgia Manufacturing Alliance:
The Georgia Manufacturing Alliance (GMA) is a membership-based industry organization founded in 2008 to support Georgia's manufacturing community. GMA provides monthly plant tours, educational sessions, tradeshows, and unique networking opportunities designed to help make profitable business connections for its members. The Georgia Manufacturing Directory, Georgia Manufacturing Summit, BuyFromGA.com and Georgia Manufacturing Calendar are additional resources produced by GMA. To learn more about the organization, membership, and upcoming events, please call 770-338-0051 or visit their website https://www.georgiamanufacturingalliance.com/