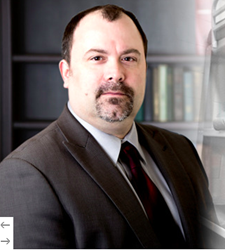 Seattle, WA (PRWEB) February 16, 2014
On January 14, the Gerl Law Firm moved its Seattle practice to become more accessible to clients. Their previous address, 918 Horton St. #809 Seattle, had been their office home for some years. However, as they saw the bulk of their clients had become residents of South King County and Tacoma, they felt that it was time to move. Their new address, 33530 1st Place S Federal Way Washington, is conveniently located just west of the Pacific Highway South near the H-Mart shopping center.
Rather than forcing clients to make the long commute to Seattle, risking heavy traffic and long delays, the Gerl Law Firm decided to take their business to their clients instead.
"We chose this location in order to be closer and more accessible to our South King County and Tacoma clients," Dan Gerl states.
The move has gone well, and already they've heard positive feedback on the accessibility and location of their new offices. The quick move didn't result in any delayed cases, and they swiftly settled into their new office home.
"We are, of course, still accepting clients from anywhere in the Greater Seattle area," Dan Gerl concludes.
About Dan Gerl
Daniel J. Gerl is a former DUI prosecutor with over eight years of experience handling DUI and other criminal cases in Seattle, Federal Way, Tacoma and throughout Western Washington. He graduated cum laude from Seattle University School of Law. After passing the Bar, Dan continued working as a prosecutor for several years in Federal Way and Pierce County, handling hundreds of DUI cases. Dan is licensed to practice law in courts throughout the State of Washington.