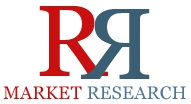 The German medical device market was valued at $18.9 billion in 2008 and is projected to grow at a CAGR of 5.1% to reach $34.4 billion in 2020.
Dallas, TX (PRWEB) March 27, 2015
The report "CountryFocus Healthcare, Regulatory and Reimbursement Landscape – Germany" is an essential source of information on and analysis of the healthcare, regulatory and reimbursement landscape in Germany. Germany's increasingly elderly population and its associated disease burden are key drivers of its pharmaceutical market. In 2013, the elderly accounted for 27.1% of the total population, expected to increase at Compound Annual Growth Rate (CAGR) of 1.2% to 29.5% in 2020. Complete report available @ http://www.rnrmarketresearch.com/countryfocus-healthcare-regulatory-and-reimbursement-landscape-germany-market-report.html .
The report identifies key trends in the country's healthcare market and provides insights into its demographic, regulatory, and reimbursement landscape and healthcare infrastructure. Most importantly, the report provides valuable insights into the trends and segmentation of its pharmaceutical and medical devices markets.
The pharmaceuticals market was worth $54.7 billion in 2008 and is projected to have reached a value of approximately $65 billion by 2020 at a CAGR of 1.4%. The German medical device market was valued at $18.9 billion in 2008 and is projected to grow at a CAGR of 5.1% to reach $34.4 billion in 2020.
These positive growth trends can be primarily attributed to –

The rising prevalence of chronic disease
Universal health coverage
Well established and centralized regulatory procedure
Order a Purchase copy of this report @ http://www.rnrmarketresearch.com/contacts/purchase?rname=105680 . (This is a premium report priced at US$1995 for a single user License.)
The report provides information on the healthcare, regulatory, and reimbursement landscape in Germany, and includes – An overview of the pharmaceuticals and medical device markets, consisting of market size, segmentation, and key drivers and barriers; Profiles and SWOT analyses of the major players in the pharmaceutical market – Novartis, Pfizer, Teva Pharmaceutical, Sanofi and Roche – and profiles and SWOT analyses of the major players in the medical device market – Medtronic, Siemens Healthcare, F. Hoffmann-La Roche, Philips Healthcare and GE Abbott Laboratories; Insightful review of the reimbursement and regulatory landscape, with analysis covering details of the country's healthcare reimbursement process, regulatory agencies and the approval processes for new drugs and medical devices; Detailed analysis of the political and economic environment, covering economic indicators, demographics, healthcare infrastructure and healthcare expenditure; An overview of the opportunities for and challenges to growth in the healthcare market.
Reasons to buy

Develop business strategies by understanding the trends shaping and driving Germany's healthcare market
Drive revenue by understanding the key trends, reimbursement and regulatory policies, pharmaceutical market segments, and companies likely to affect Germany's healthcare market in the future
Formulate effective sales and marketing strategies by understanding the competitive landscape and analyzing the performance of various competitors
Organize your sales and marketing efforts by identifying the market categories and segments that present the best opportunities for consolidation, investment, and strategic partnerships
Identify, understand, and capitalize on the opportunities and challenges in Germany's healthcare market
Major Points in Table of Contents
3.1 Pharmaceutical Market
3.1.1 Market Overview
3.1.2 Pharmaceutical Exports and Imports
3.1.3 Supply Channels
3.1.4 Market Segments
3.1.5 Major Therapeutic Areas
3.1.6 Major Players
3.2 Medical Device Market
3.2.1 Market Overview
3.2.2 Overview of Top Five Segments
3.2.3 Diagnostics Market
3.2.4 Major Players
3.3 Market Drivers and Barriers
3.3.1 Drivers
3.3.2 Barriers
4 Market Access
4.1 Reimbursement and Payer Landscape
4.1.1 Overview of Healthcare system
4.1.2 Reimbursement Process
4.1.3 Overview of Insurance Providers
4.1.4 Patient Share in Healthcare Spending
4.1.5 Price Trends in the Healthcare Sector
4.1.6 Pricing Policies
4.2 Regulatory Landscape
4.2.1 Overview of Regulatory Agencies
4.2.2 Market Authorization Procedure for Pharmaceutical Products
4.2.3 New Medical Device Approval Process
4.2.4 Licensing Process for Pharmaceutical and Medical Device Manufacturing
4.2.5 Exports and Imports
4.2.6 Intellectual Property Rights
4.2.7 Clinical Trial Regulations
4.2.8 Pharmaceutical Advertising Regulations
4.2.9 Pharmacy Regulations
4.2.10 Labeling and Packaging Regulations
5 Country Analysis
5.1 Political Environment
5.1.1 Political Structure
5.1.2 Analysis of Current Political Environment
5.1.3 Healthcare Policy Initiatives
5.2 Economic Landscape
5.3 Economic Indicators
5.4 Demographics
5.5 Healthcare Infrastructure
5.6 Healthcare Expenditure
5.7 Trade Associations
5.8 Trade Fairs
6 Opportunities and Challenges
6.1 Opportunities
6.2 Challenges
Explore more reports on Regulation & Policy at http://www.rnrmarketresearch.com/reports/life-sciences/healthcare/regulation-policy .
About Us:
RnRMarketResearch.com is a database of selected syndicated market reports for global and China industries including but not limited to life sciences, information technology & telecommunications, consumer goods, food and beverages, energy and power, automotive and transportation, manufacturing and construction, materials and chemicals, public sector as well as business and financial services. We provide 24/7 online and offline support to our customers.