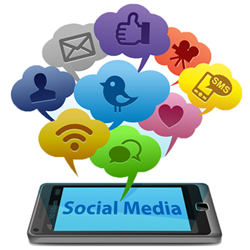 I knew it was time to get my business mobile but was not sure where to start until I found AppsGeyser.
(PRWEB) January 26, 2014
With more people becoming dependent upon mobile devices for internet sales and research, it is vital for all businesses to have some form of mobile presence in order to optimize their marketing and sales strategies. In 2013, AppsGeyser helped hundreds of businesses become mobile friendly and increase their visual marketing and sales using the AppsGeyser Android app tool platform and AppsGeyser is currently looking for more app makers to join the success.
AppsGeyser has made businesses more aware of the need to become mobile friendly in order to attract a wider audience range and be a serious player in their field of expertise. Mobile marketing became the most important marketing tool of any company in 2013 allowing audiences to connect with businesses around the clock regardless of their location and AppsGeyser has the tools to help you turn your business mobile too. Mobile device users take it for a given that all highly respected businesses will have a mobile presence and will search via their mobile device for the information which they require.
In addition to the ability to access a business at any moment and any location, an app also enables the user to have a route of communication with the business. Businesses can utilize their app for a range of communicative reasons, customer service and real time communication is of a priority, however, an app can also be utilized to highlight latest offers, price comparisons, loyalty schemes that are available only via the app. AppsGeyser welcomes all businesses to try out one of their free Android app making templates via their website http://www.appsgeyser.com.
Local business owner Gary St. John recently created an Android app; he told us, "I have seen more people engaged with their mobiles in recent months while in-store, I knew it was time to get my business mobile but was not sure where to start until I found AppsGeyser."
"Reports have shown us that more businesses are becoming mobile," AppsGeyser Co-founder Vasily Salomatov, explained. "We already have the tools for businesses, what we needed to do was to educate businesses in understanding why and how they should make their businesses mobile."
About AppsGeyser
AppsGeyser, launched in February 2011, is a fast growing Android app creation platform. AppsGeyser enables users to create apps for Android devices from any web content in under five minutes. AppsGeyser has seen more than 710,000 apps created on its platform. There have been more than 540 million downloads of its apps.