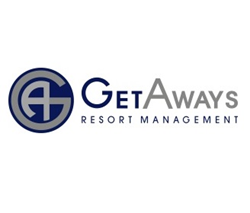 Los Angeles (PRWEB) March 25, 2015
Big Bear is an outstanding destination for travelers this spring according to GetAways Resort Management. It is a destination where nature comes alive and travelers can enjoy a number of local activities in the great outdoors. They can also appreciate one of a kind local events. GetAways Resort Management encourages travelers to come visit Big Bear by staying in the luxurious Snow Lake Lodge, and when they visit they can take advantage of these local entertainment options.
1. "Wild Child": Doors fans will love this one of a kind Jim Morrison tribute event taking place at the Cave. This event aims to bring to life the 1960's band in its original glory, capturing the spirit and sound of the original performers. GetAways Resort Management knows that those who see this show will feel as if they are traveling back in time and encourages fans to attend on the 25th of April.
2. Tuesday Farmers Market: GetAways Resort Management knows that many travelers want to be able to prepare fresh meals while they are on vacation, and it is easy for them to do so when they visit this weekly farmers market to gather ingredients. On Tuesdays this market also features handmade arts and crafts from local craftsmen. The farmers markets will be available until September and will be held from 8am to 1:30 pm.
3. Nature Walks: When travelers head to Big Bear, they must take the time to appreciate the local natural offerings of this stunning destination. Throughout the spring, GetAways Resort Management shares that there will be special nature walks and other events that celebrate the rich nature of this area. These unique tours are great not only for those who love the great outdoors but also for families that want to learn and appreciate the beauty together. The walk is about 30 minutes long and travelers can set out from 11 am to 1 pm on various dates throughout the month of April.
Vacations must be treasured by those who take them, and they need to be unique and memorable to accomplish that. Through GetAways Resort Management, these travelers can be sure that they will not only be able to access endless possibilities for travel, but that it will be simple and easy to customize the vacation of their dreams. Travelers can take advantage of hundreds of destinations all over the world as well as exclusive options such as tours and cruises to craft the perfect vacation. To learn more visit http://getawaysresortmanagement.com/
###
Press release distributed by JW Maxx Solutions, a leader in online reputation management.