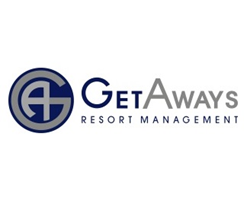 Lake Tahoe (PRWEB) April 02, 2015
The South Shore of Lake Tahoe is always a great choice for an upcoming getaway. This, shares GetAways Resort Management, is because it is a destination that is always lively and offers travelers a number of amazing options for entertainment. Travelers can enjoy all of these when they plan a vacation to the Olympic Village Inn with GetAways Resort Management. Here they will be able to appreciate all the lively attractions on the south shore of Lake Tahoe and be able to do it while appreciating the luxury of the Olympic Village Inn. To have an extraordinary and customized experience, travelers should take advantage of some upcoming events.
1. An Elegant Evening: This is a yearly event held in the Lake Tahoe area that celebrates the community and aids women and youth groups through the funds raised. GetAways Resort Management shares that those who attend will be treated to a wine tasting and a delicious dinner service. During the event there will be many activities to enjoy including a flower show, a live auction, a silent auction, and live music for dancing. Held on the 18th of April, this will be a great way to enjoy a night out and give back.
2. Trail Talk: GetAways Resort Management shares that this event is sure to appeal to nature lovers who are headed to Lake Tahoe. On the 28th of April they can experience a unique way to explore the area with this educational event. This event is held once a month and brings together local experts to talk about the Tahoe Rim Trail and how to make the most of explorations there. This is a free event and it will give visitors in Lake Tahoe a better understanding of the world that they are exploring.
3. Genoa Cowboy Festival: When travelers are in the Lake Tahoe they can appreciate this nearby event being held from the 30th of April to the 3rd of May. This yearly event puts an emphasis on western culture and art, including showcases of western music and poetry. It is the perfect attraction for the true cowboys out there and GetAways Resort Management highly recommends this spring event.
When travelers want to be able to have unforgettable vacations, they need someone on their side to help them choose the best travel options. Through GetAways Resort Management, these individuals have access to endless travel options, from resort vacations to cruises and exclusive tours. These options make it easy for anyone to have the vacation experience of their dreams. To learn more visit http://getawaysresortmanagement.com/
###
Press release distributed by JW Maxx Solutions, a leader in online reputation management.