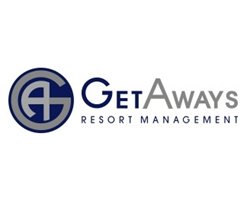 Boise, Idaho (PRWEB) May 11, 2015
Getaways Resort Management is dedicated to providing travelers with unforgettable vacation experiences each and every time that they travel. It does this by giving members access to luxury resort stays in incredible destinations all over the world. When travelers take advantage of these amazing resort accommodations, they are also able to take advantage of great nearby attractions that will make their vacations one of a kind. When travelers are planning their next vacations with Getaways Resort Management one great option is a stay at The Timbers at Island Park, Idaho. While they stay at this extraordinary resort and enjoy its many luxurious accommodations, travelers are also able to access the nearby Yellowstone National Park where they can appreciate unique adventures through the activities that are recommended here by Getaways Resort Management.
1. Boating: When visiting Yellowstone National Park during a stay at The Timbers at Island Park, Idaho, one of the best ways to enjoy time is taking to the waters of Yellowstone Lake or Lewis Lake for a boating adventure. Travelers can try tubing, row boating, or even take a fishing boat out onto one of the lakes to enjoy their serene beauty on the pristine and tranquil waters.
2. Hiking: These natural wonders cannot be truly appreciated until they are explored on foot says Getaways Resort Management. On upcoming spring or summer trips, travelers who are visiting Yellowstone while staying at The Timbers at Island Park, Idaho are encouraged to take advantage of the 900 miles of hiking trails that will take them all over the park and allow them to appreciate the great outdoors like never before. This is the perfect way to enjoy a trip for nature lovers and they have the option of participating in tours or tracking out on their own.
3. Horseback riding: Those who want another unique way to see this stunning destination can try a horseback riding excursion through different areas of the park instead of hiking or biking. Travelers have the option of participating in tours on horseback. There are even hoarse drawn wagon tours that travelers can enjoy with the whole family as well, and all of these options come highly recommended by Getaways Resort Management.
Getaways Resort Management is an industry leader offering game winning solutions for vacation owners to ensure that they are making the most of their investment in a vacation property. From financial management services to facility maintenance solutions, these programs are specially designed with members in mind, offering them top of the line customer service and engagement. To learn more about how Getaways Resort Management is changing the industry with innovative solutions please visit http://www.getawaysresorts.com.
Press release distributed by JW Maxx Solutions, a leader in content management solutions.