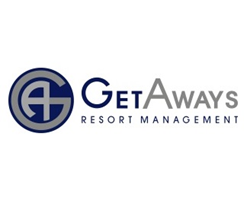 Big Bear Lake, CA (PRWEB) May 20, 2015
Every vacation should be a unique and extraordinary adventure says Getaways Resort Management, and that is why the travel expert makes it a priority to provide travelers with the most extraordinary destination options and luxurious resort stays all over the world. Additionally, this travel expert enjoys giving recommendations on the best attractions and events for travelers to enjoy when they head to these unique and incredible destinations .This summer, Getaways Resort Management recommends that travelers head to Big Bear for a stay at the Snow Lake Lodge and while they are enjoying the magnificent accommodations they are also encouraged to take advantage of local events in the area including those that are recommended here.
First, Getaways Resort Management recommends the upcoming Big Bear Village's Summer Wine Walk. This is the perfect way for Snow Lake Lodge guests to get out and explore the streets of Big Bear as they wander to different merchants in the village. On each of their stops they will get the chance to shop and to taste amazing wines from around the world, and even try some delectable foods as well. During the walk, travelers will be charmed by the village and all that it has to offer them. The walk will take place on the 6th of June at 3:30 pm in the Big Bear Lake Village shopping district. Tickets are $35 until the 26th of May and $45 after the 26th, however, this is a very popular event so interested travelers must act fast.
Another great upcoming summer event that Getaways Resort Management would like to recommend to those who are staying at the Snow Lake Lodge is the Music in the Mountains concert series. Starting on the 27th of June, this series of concerts will allow attendees to enjoy rock music and the beauty of the area as they sit in the outdoor concert venue. This series will include a number of concert events that will be available between June and September. The concerts will be held at the Big Bear Discovery Center Outdoor Amphitheater. Tickets start at $35 for adults with discounted tickets for kids and teens.
Getaways Resort Management is an industry leader offering game winning solutions for vacation owners to ensure that they are making the most of their investment in a vacation property. From financial management services to facility maintenance solutions, these programs are specially designed with members in mind, offering them top of the line customer service and engagement. To learn more about how Getaways Resort Management is changing the name of the game with innovative solutions please visit http://www.getawaysresorts.com.
###
Press release distributed by JW Maxx Solutions, a leader in content management solutions.