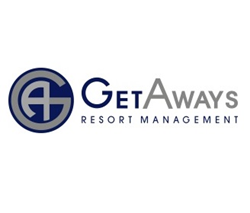 Mulberry, Florida (PRWEB) July 22, 2015
Florida is considered to be the summer vacation mecca, with its mix of amusement parks, beaches and kitschy tourist traps. Travelers to the Sunshine State who want to stay in luxurious surroundings with a bevy of world-class amenities rely on the expertise of Getaways Resort Management. This summer, this industry leader has set its sights on Imperial Lakes. This relaxing, beautiful resort has a prime location near both Orlando and Tampa. This can set the stage for an amazing adventure if visitors check out Getaways Resort Management's list of the top three events to experience while on vacation at Imperial Lakes.
1. The Tony-award winning Broadway powerhouse Idina Menzel is performing at the Dr. Phillips Center for the Performing Arts in Orlando on July 25. Menzel, the star of Broadway hits such as "Wicked" and "If/Then," has a diverse career on the stage, in film and television, and in music. Most recently, children and adults around the world were won over by her performance as Elsa in the hit Disney movie "Frozen." Through her show, Menzel leads audiences through a special journey of classic pop, musical theater favorites and her own personal catalogue. Getaways Resort Management says audiences will be enchanted by Menzel's irresistible charm, wit and unmatched vocal prowess.
2. Vacationers who haven't caught a Cirque du Soleil show yet are in for a treat when these avant-garde performing artists bring their show Varekai to Tampa's Amelie Arena. From Aug. 5 through 9, audiences can come experience the spiritual journey of Icarus, a young man who falls from the sky and lands in a lush, wondrous world called Varekai. Cirque du Soleil's latest arena touring production will have eight performances only, so Getaways Resort Management recommends people snatch up their tickets early.
3. Golf lovers of all skill levels will enjoy visiting Topgolf on Aug. 22 for the Topgolf Championship in Tampa. A champion's title, thousands in prizes and participant swag are up for grabs in this two-player tournament. For $40 per person, participants will receive 2 hours of Topgolf play, a tournament specific T-shirt, Topgolf swag, a continental breakfast and a free 20-minute golf lesson. According to Getaways Resort Management, the prizes include everything from golf equipment to grilling and tailgate gear.
Getaways Resort Management has carefully crafted a number of unique strategies that will offer unmatched solutions to those who have invested in vacation ownership. With these game winning strategies, a proven record of success, and a commitment to creating lasting relationships with its clients, Getaways Resort Management offers the most extraordinary and up to date solutions in the industry. To learn more, please visit http://www.getawaysresorts.com.
###
Press release distributed by JW Maxx Solutions, a leader in content management solutions and part of a family of companies that includes Enterate Ahora.