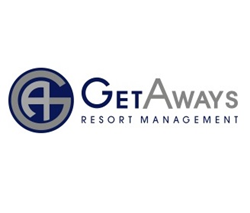 Delray Beach, Florida (PRWEB) July 28, 2015
When it comes to summer vacations, every state in the Union is clamoring for tourists' attention. That's why vacationers need an expert like Getaways Resort Management to help them find the prime locations to visit this season.
Dover House in Delray Beach, located on the Atlantic Ocean coast in southern Florida, is one such jewel. For those travelers who heed Getaways Resort Management's advice, they will find the best time to visit here is Aug. 5 and 6 for the Tastemakers Delray Beach. The event takes place from 5:30 to 9:30 p.m. each night.
For just $30, visitors can experience the cuisine of 18 of Delray Beach's finest eating establishments. The chef of each participating restaurant will create an exciting original culinary creation reflective of his or her specialty. The meal will be paired with a unique cocktail, wine or beer.
Getaways Resort Management recommends purchasing the passport because it allows visitors to stroll from restaurant to restaurant, partaking in the savory dishes each establishment provides. Experiencing 18 restaurants in one night would be too much for even the hungriest of patrons; therefore, the program has been designed to take place over the course of two evenings to truly allow passport holders to relish in the succulent dishes.
This is the seventh year this "international food event" has been organized by the Downtown Delray Beach Development Authority and Delray Beach magazine. Getaways Resort Management notes that $1 of the purchase price of each passport is donated to the Delray Beach charity Campaign for Grade Level Reading. Passport holders will receive a special booklet that includes a list and map of the participating restaurants and what each will be serving during the event.
Even better, the passports may be used for special promotions from participating area restaurants from July 1- Sept. 30. These include everything from discounts off the check to free drinks. For more information visit http://www.downtowndelraybeach.com/savor-and-tastemakers. This is just one of many events travelers may enjoy around the world when they take advantage of the fabulous accommodations of Getaways Resort Management.
Getaways Resort Management has carefully crafted a number of unique strategies that will offer unmatched solutions to those who have invested in vacation ownership. With these game winning strategies, a proven record of success, and a commitment to creating lasting relationships with its clients, Getaways Resort Management offers the most extraordinary and up to date solutions in the industry. To learn more please visit http://www.getawaysresorts.com.
###
Press release distributed by JW Maxx Solutions, a leader in content management solutions and part of a family of companies that includes Enterate Ahora.