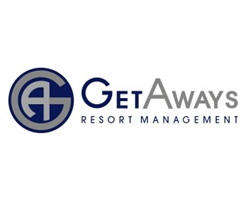 Haliburton, Ontario, Canada (PRWEB) May 22, 2015
When individuals want to be able to craft the perfect vacation experience to enjoy this summer, they can depend on the expertise of the team at Getaways Resort Management to help them choose the ideal destination and also appreciate a luxurious and inviting resort stay as well. For travelers to find a destination where the can enjoy every moment to the fullest by taking advantage of local events and attractions, one of the destinations that Getaways Resort Management would like to recommend is Haliburton, Ontario where travelers can stay at the stunning Haliburton Heights. Here, the luxury travel expert recommends some of the upcoming events in the area that travelers will surely appreciate.
1. 37th Annual Haliburton Home and Cottage Show: Those who would like to appreciate a day out exploring all of the newest home gadgets and furnishings at one of the biggest expos in Ontario must attend this event on from Friday the 29th to Sunday the 31st of May. There will be over 150 extraordinary exhibitions of new home products that travelers will enjoy exploring when they attend. The event will be held at the Haliburton Curling Club and entry for adults is just $3 with free entry for kids 12 and under and free parking as well.
2. The Salon Room: Part of the local Masters Series, this event will be held on the 30th and 31st of May at the Minden Cultural Centre. This is a two day long workshop in which attendees will be able to learn about oil painting, study famous pieces of oil artwork, and try out a variety of techniques for the art form themselves. Getaways Resort Management says that visitors will enjoy this event if they have love for the arts and recommends that those staying at the Haliburton Heights consider taking part in this workshop event during their stay.
3. Haliburton County Farmers' Market: Those who want the perfect way to relax in this peaceful destination should be sure that they do not miss the local farmers' markets that will be available throughout the summer in Haliburton. At these markets they can find fresh produce, flowers, and a number of other delectable products to enjoy during their stay. They can even find stands with great products like jewelry that have been made by hand and make for great souvenirs. Getaways Resort Management knows that travelers should be sure to check out one of these markets when they visit Haliburton in the coming months.
When individuals want to make sure that their vacation ownership investment is meeting its full potential, or vacation clubs need assistance connecting with their customers and selling unused inventory, Getaways Resort Management offers them the state of the art solutions that they need. With a number of unique services from revenue generation strategies to financial management tools, Getaways Resort Management has crafted the most up to date and effective solutions in the industry. To learn more please visit http://www.getawaysresorts.com
###
Press release distributed by JW Maxx Solutions, a leader in content management solutions.