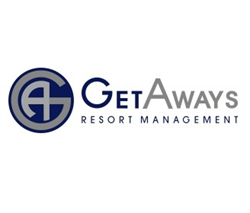 Park City, Utah (PRWEB) May 25, 2015
Getaways Resort Management knows that the summer is fast approaching, which means now more than ever it is the ideal time to plan unforgettable vacations to excellent destinations all over the world. Many of the most extraordinary destinations, and the most luxurious resort accommodations, can be found in cities in the United States. One of the areas that Getaways Resort Management always recommends to travelers is beautiful Park City, Utah. When they are here, travelers can stay in the unforgettable Park Regency and appreciate a number of local summer events that will help them put an extraordinary unique touch on their vacations. Here, Getaways Resort Management would like to recommend several events that will be taking place in Park City this summer and hopes that guests at the Park Regency will take part in these during an upcoming visit.
1. Utah Wilderness 50 Photographic Exhibition: This arts event comes highly recommended by Getaways Resort Management who reveals that the showcase started on the 22nd of April but will be available to travelers until June 7th this year. The exhibitions displays 50 specially chosen photographs that were picked from over 1400 entries that feature the public lands of Utah. The event is one that will be perfect for art lovers. It is free to the public, though a $5 donation is encouraged. Be sure to catch this event before it ends in June.
2. Park City Film Series: This series will be taking place throughout the summer season with a number of excellent films being screened at The Prospector. Getaways Resort Management encourages Park Regency guests to check out the films that will be shown as a part of this event. The next screening is the documentary Merchants of Doubt which will be shown from the 29th to the 31st of May.
3. David Lindley: This performer has thrilled audiences for years with his eclectic style, and he can be seen live this May in Park City. On the 29th and 30th of May he will be performing at the Egyptian Theatre with show times starting at 8 pm. Those who want to enjoy an unforgettable night of music with family or friends can attend and enjoy the performance with tickets starting at just $29.
Getaways Resort Management has carefully crafted a number of unique strategies that will offer unmatched solutions to those who have invested in vacation ownership. With these game winning strategies, a proven record of success, and a commitment to creating lasting relationships with its clients, Getaways Resort Management offers the most extraordinary and up to date solutions in the industry. To learn more please visit http://www.getawaysresorts.com.
###
Press release distributed by JW Maxx Solutions, a leader in content management solutions.