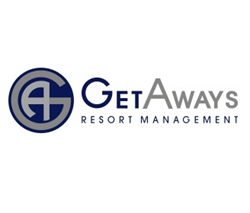 Los Angeles (PRWEB) May 27, 2015
Getaways Resort Management wants to make sure that vacationers can always make the most of their time away from home. It knows that travelers can do this by taking advantage of unforgettable events in some of the world's most extraordinary destinations. Many of these destinations are easier than ever to appreciate through Getaways Resort Management. Through this expert provider, individuals can take advantage of unforgettable opportunities to travel to these stunning destinations and appreciate beautiful and luxurious resort accommodations as well. One of these amazing resorts that travelers can enjoy is the Northbay at Lake Arrowhead where they can enjoy stunning days on the lake and also find a number of amazing local events that will thrill all travelers when they visit this beautiful area. Here, Getaways Resort Management would like to share information on one event that it highly encourages travelers to participate in, the Lake Arrowhead Village Concert Series that begins in May.
This spectacular Lake Arrowhead summer concert series began on the 8th of May, however, it will last until mid-September, with an additional concert in October to celebrate Halloween. Getaways Resort Management shares that the some of the upcoming concerts in the series include Video Star, a tribute to 80's new wave and rock hits, on the 29th of May, a Rumors Tribute to Fleetwood Mac on the 30th of May, and The Dave Matthews Experience on the 13th of June. Each weekend there will be two new concert events to enjoy so those who are staying at the Northbay at Lake Arrowhead in the coming months can find the perfect one that speaks to their music tastes.
Getaways Resort Management shares that the Lake Arrowhead Village Concert Series is a free event which is open to the public to enjoy. However, those that want to ensure they have reserved seating can purchase a table for the event as well. These concerts will be held in the Lake Arrowhead Village throughout the concert series run. This will be a fantastic event for all those staying at the Northbay at Lake Arrowhead to enjoy no matter when they plan to visit during an upcoming summer vacation.
When individuals want to make sure that their vacation ownership investment is meeting its full potential, or vacation clubs need assistance connecting with their customers and selling unused inventory, Getaways Resort Management offers them the state of the art solutions that they need. With a number of unique services from revenue generation strategies to financial management tools, Getaways Resort Management has crafted the most up to date and effective solutions in the industry for travelers and resorts alike. To learn more please visit http://www.getawaysresorts.com
###
Press release distributed by JW Maxx Solutions, a leader in content management solutions.