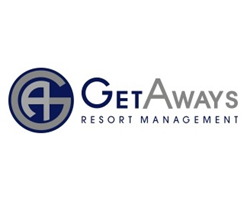 Lake Tahoe (PRWEB) May 29, 2015
There are a number of extraordinary travel destinations all over the world that individuals can enjoy when they decide to travel this summer. Many of these unforgettable locations can be appreciated with the help of Getaways Resort Management. Through this travel expert, individuals will be able to access luxury resorts where the accommodations are warm, inviting, and magnificent. These resorts are not only the perfect places to relax but also the ideal spots for vacations because they will welcome travelers to great destinations where they can enjoy a number of amazing nearby entertainment options that will make their summer stays truly unique. One destination that Getaways Resort Management highly encourages travelers to enjoy is the south shore of Lake Tahoe which they can appreciate when they stay at the Olympic Village Inn. While staying at this unforgettable resort they can also enjoy local events and attractions like those that are revealed here.
First, Getaways Resort Management recommends the Ski Run Farmer's Market and Street Fair. There are a number of ways to enjoy a relaxing vacation in Lake Tahoe, and a trip to this lively market is a great choice for enjoying an easygoing trip. On the 5th of June this farmer's market will begin its summer run and will then be held each Friday until September. Those who come to this event can enjoy over 20 vendors with local foods such as handmade ice cream and organic produce. Additionally, the fair portion of the event if great for families with kids that are staying at the Olympic Village Inn as there will also be bouncy houses, street performances, live music, face painting, and other fun attractions.
Another event that Getaways Resort Management would like to recommend to Lake Tahoe visitors this summer is the Live at Lakeview concert series that will begin on the 25th of June. Held on Thursdays throughout the summer until August, this event is perfect for those that want an exciting evening of fun and music. The events are free and will also have a number of additional attractions for travelers to enjoy as well, such as vendors and delicious food stands. Parking is limited at these events, however, so it is important that travelers plan early so that they can enjoy these concert events when they are on their summer vacations.
When individuals want to make sure that their vacation ownership investment is meeting its full potential, or vacation clubs need assistance connecting with their customers and selling unused inventory, Getaways Resort Management offers them the state of the art solutions. With a number of unique services from revenue generation strategies to financial management tools, Getaways Resort Management has crafted the most up to date and effective solutions in the industry. To learn more please visit http://www.getawaysresorts.com
###
Press release distributed by JW Maxx Solutions, a leader in content management solutions.