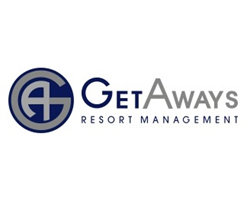 Denver, Colorado (PRWEB) June 09, 2015
There are many beautiful destinations in Colorado that make fantastic destinations year round, shares Getaways Resort Management. One of these is Avon where travelers head to each year for amazing outdoor activities, such as skiing and hiking, throughout different seasons of the year. When travelers are looking for a place to spend their summer vacations, Getaways Resort Management highly recommends that they visit Avon and a stay at the extraordinary Falcon Point Resort. When families, couples, and solo travelers come to Avon this June, they are encouraged to take advantage of the following local opportunities to make their vacations unforgettable this summer.
1. Music at Vail Ale House Kitchen and Tap: When vacationers want a fun night out during their vacation with Getaways Resort Management, they can attend this venue on Thursday nights. Each Thursday, the Vail Ale House Kitchen and Taps hosts live performances by local Colorado musicians and bands. From 10 pm to 1 am attendees are able to appreciate a night of great food and music that they will not soon forget.
2. Beaver Creek Rodeo: One of the biggest events starting this June near Avon is the Beaver Creek Rodeo which will be held from the 25th of June to the 13th of August. This is the 14th year of this annual event and it will include a number of fun rodeo events such as roping, horse and bull riding, and barrel racing. For younger attendees, Getaways Resort Management reveals that there will also be attractions such as pony rides and face painting available, and there will of course be lots of great food. Adult tickets start at $20 with discounts for kids, teens, and seniors.
3. Jazz Foundation Concerts: There will be a series of 10 outdoor concerts sponsored by the Jazz Foundation offered in nearby Vail that Avon visitors at the Falcon Point Resort can enjoy this June. These concert event feature local jazz musician. Each will take place at the Vail Farmers' Market and Art Show starting on the 28th of June at noon. Additionally, these events are free to the public.
Getaways Resort Management has carefully crafted a number of unique strategies that will offer unmatched solutions to those who have invested in vacation ownership. With these game winning strategies, a proven record of success, and a commitment to creating lasting relationships with its clients, Getaways Resort Management offers the most extraordinary and up to date solutions in the industry. To learn more please visit http://www.getawaysresorts.com.
###
Press release distributed by JW Maxx Solutions, a leader in content management solutions and part of a family of companies that includes Enterate Ahora.