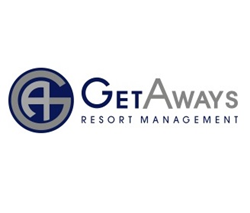 Orlando, Florida (PRWEB) June 24, 2015
This summer, Getaways Resorts Management knows that families all over the United States will be trying to find ways to appreciate the free time of the season. Travel is always a good way to take advantage of this time, and choosing a stunning resort in a destination that offers lively nearby events and attractions will make summer vacations truly exciting and memorable for families who want to make sure that they are making the most of this time. One resort that Getaways Resort Management highly recommends is the Imperial Lakes in Mulberry, Florida. When families stay at this beautiful resort they will be able to appreciate comfort and a number of extraordinary local attractions. Here, Getaways Resort Management shares information on some of the most exciting nearby sites that can be explored by families this summer.
One of the best nearby options is Adventure Island. Getaways Resort Management shares that this is a fantastic option for families who are staying at Imperial Lakes as it will allow kids and parents alike to cool down during the warm summer months. At this water park, everyone can take advantage of an array of attractions and rides such as the Riptide, the Key West Rapids, the Rambling Bayou, and the Wahoo Run. Throughout the summer until the 8th of August, the park will also be holding its Island Nights Event on Thursday, Friday, and Saturday nights. The weekly event offers patrons live entertainment and music while they enjoy the park's many thrills.
Another nearby site that is a perfect choice for summer visitors at the Imperial Lakes is the Hillsborough River State Park. Getaways Resort Management recommends that visitors take park in the many classic outdoor summer activities that are available in the park. Canoeing, kayaking, hiking, biking, and fishing are all available to visitors, and can give families the chance to appreciate the summer weather in the great outdoors as well as the beautiful local wildlife. There is even a pool and sites for camping in the park, and families can also take advantage of these to craft their perfect summer vacations when they choose a trip to Mulberry, Florida.
When individuals want to make sure that their vacation ownership investment is meeting its full potential, or vacation clubs need assistance connecting with their customers and selling unused inventory, Getaways Resort Management offers them the state of the art solutions that they need. With a number of unique services from revenue generation strategies to financial management tools, Getaways Resort Management has crafted the most up to date and effective solutions in the industry. To learn more please visit http://www.getawaysresorts.com
###
Press release distributed by JW Maxx Solutions, a leader in content management solutions and part of a family of companies that includes Enterate Ahora.