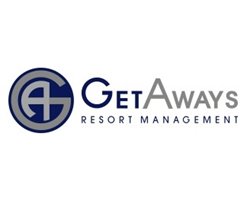 Scottsdale, Arizona (PRWEB) July 20, 2015
Traveling the world is always easier with an expert at one's side. From finding a place to stay to discovering all of the hidden gems a destination has to offer, vacationers looking for such a partner should take advantage of the wealth of experience and near-limitless inventory of Getaways Resort Management.
This summer, Getaways Resort Management is recommending tourists experience the extraordinary accommodations of Villas of Cave Creek, just north of Scottsdale. While there are plenty of amenities to enjoy at the resort, the intrepid traveler can also enjoy the breathtaking desert views and exciting events of Scottsdale. Here, Getaways Resort Management lists its favorites for July and August.
1. Throughout the summer, the Musical Instrument Museum (MIM) offers a world-class line-up of concerts. In July, visitors can listen to the Django Festival All-Stars, who pay tribute to the style of Django Reinhardt, considered one of the greatest guitar players of all time. Come August, visitors can check out George Brooks & Bombay Jazz featuring Larry Coryell. These world music visionaries blend improvisational Indian classical music with jazz. Getaways Resort Management reminds visitors to not forget about checking out the MIM's more than 6,000 instruments collected from around 200 of the world's countries and territories.
2. Bring a flashlight and explore the Desert Botanical Garden at night. The nighttime environment allows for a sensory experience in which visitors can see, hear and feel the desert night. The flashlight tour is self-paced and follows the Garden's trails to a variety of discovery stations. These stations include everything from a tarantula and scorpion discovery station to a saguaro discovery station. The flashlight tours take place every Thursday and Saturday through Sept. 5. Getaways Resort Management reminds visitors that they must bring their own flashlights.
3. For a more adult adventure, Getaways Resort Management recommends the Verde Canyon Railroad's Grape Train Escape. During this wine tasting adventure, guests may try a variety of hors d'oeuvres and a hand-selected variety of wines. Keeping with the railroad theme, the labels feature names like All Aboard Chardonnay, Locomotive 1512 Cabernet and Engine Merlot. The train winds its way through the scenic, Sedona-area landscape July 25 and Aug. 29 from 5:30 to 9:30 p.m. Tickets are $129 per person.
Getaways Resort Management has carefully crafted a number of unique strategies that will offer unmatched solutions to those who have invested in vacation ownership. With these game winning strategies, a proven record of success, and a commitment to creating lasting relationships with its clients, Getaways Resort Management offers the most extraordinary and up to date solutions in the industry. To learn more please visit http://www.getawaysresorts.com.
###
Press release distributed by JW Maxx Solutions, a leader in content management solutions and part of a family of companies that includes Enterate Ahora.