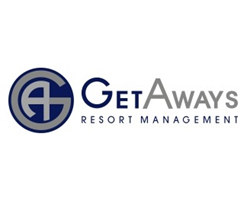 Park City, Utah (PRWEB) July 27, 2015
Travelers in-the-know rely on experts such as Getaways Resort Management to help them find amazing places to visit during the summer vacation season. With top-of-the-line resort accommodations around the world, this industry leader ensures members are able to experience little-known events and locations away from the crowds of most tourists.
This season, Getaways Resort Management recommends travelers visit Park City via Park Regency. While there, there is much to see and do. Here, the company's travel experts recommend some highlights for midsummer.
1. From July 31 to Aug. 2, Park City will become a center of artistic talent when it hosts the Kimball Arts Festival, a celebration of art, music and food. This award-winning, jury-selected street festival now in its 46th year, making it Utah's longest running visual arts festival. The festival features more than 200 of North America's finest artists across 12 disciplines. Getaways Resort Management says visitors should feel good about purchasing one of the $10 tickets to the festival, as the proceeds from the event support the mission, education programs and community outreach of Kimball Art Center, Park City's non-profit community art center.
2. The final stage of the 2015 Tour of Utah – the premier professional cycling competition in the state –takes place right here in Park City on Aug. 9. The 78-mile stage starts at 12:20 p.m. and is estimated to finish at 3:45 p.m. The toughest stage the riders will face all year, Stage 7 starts and stops on Park City's Historic Main Street. In addition to the race, city will also host a festival with everything from kids' activities to beer gardens. Getaways Resort Management recommends visitors either ride their bikes or use the free Park City Transit System to reach Main Street Transit Center, as public parking will be limited in the Historic District.
Getaways Resort Management has carefully crafted a number of unique strategies that will offer unmatched solutions to those who have invested in vacation ownership. With these game winning strategies, a proven record of success, and a commitment to creating lasting relationships with its clients, Getaways Resort Management offers the most extraordinary and up to date solutions in the industry. To learn more please visit http://www.getawaysresorts.com.
###
Press release distributed by JW Maxx Solutions, a leader in content management solutions and part of a family of companies that includes Enterate Ahora.