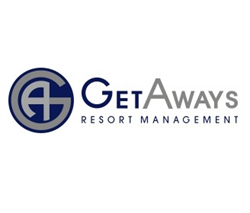 TAMPA, Florida (PRWEB) August 18, 2015
Vacation activities can seem repetitive at times: sightsee, eat, catch a show, eat, go shopping … and eat.
Getaways Resort Management is trying to help travelers to Imperial Lakes get out of this kind of vacation rut by highlighting exciting and different options. One such event will allow vacationers to stay fit, have fun, give to charity and get covered in fruit-flavored colored powder.
The only event of its kind, the Flavor Run 5K is heading back to the Tampa Bay Area for the third time at 9 a.m. Sept. 12 at the Florida State Fairgrounds. During this event, participants may either walk or run along a route that takes them through a variety of stations in which they'll be covered in fruit-flavored color powders - blueberry, strawberry, orange, banana, watermelon and grape. In order to make the most of the rainbow of colors, participants are asked to wear all-white clothing during the run.
According to Getaways Resort Management, there will also be a Post-Run Flavor Festival. The festival will include everything from fresh fruit and health-food vendors to live entertainment to children's activities.
The Flavor Run 5K benefits a different charity at each event. This year's Tampa 5K will benefit Girls on the Run 5K, a positive youth development program for girls in 3rd to 8th grade. Getaways Resort Management shares that Girls on the Run 5K teaches children life skills through running games and different interactive lessons. At the conclusion of the program, the girls complete a celebratory 5K running event. According to the program's website, "The goal of the program is to unleash confidence through accomplishment while establishing a lifetime appreciation of health and fitness."
Tickets to the event are on sale now for $60. Youth tickets, for kids age 7 to 15, are $25 until Sept. 11 and are $35 the day of the race. According to Getaways Resort Management, kids 6 years old and under can participate for free. While kids do not have to register, they must have a waiver signed by their parent or legal guardian.
Getaways Resort Management has carefully crafted a number of unique strategies that will offer unmatched solutions to those who have invested in vacation ownership. With these game winning strategies, a proven record of success, and a commitment to creating lasting relationships with its clients, Getaways Resort Management offers the most extraordinary and up to date solutions in the industry. To learn more please visit http://www.getawaysresorts.com.
###
Press release distributed by JW Maxx Solutions, a leader in content management solutions and part of a family of companies that includes Enterate Ahora.