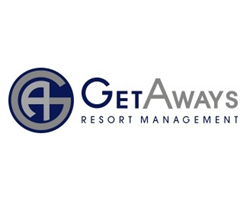 TAMPA, Florida (PRWEB) August 25, 2015
The citizens of this Floridian city will celebrate Hispanic Heritage month with "Celebra tu Herencia" here Sept. 12 from 11 a.m. to 5 p.m.
Getaways Resort Management is highlighting this year's event as a prime vacation destination for travelers to Imperial Lakes this fall.
According to Getaways Resort Management, the event, which will be held at Centennial Park, offers visitors a day full of music, folk dancing, cooking competitions, arts and crafts sales, and more.
After Mayor Bob Buckhorn kicks off Celebra tu Herencia with his official proclamation, people can expect exciting musical and cultural performances at the main stage. The Ybor City Saturday Market will also once again host its traditional Arroz con Pollo Cooking Contest. Getaways Resort Management says the Market is offering cash prizes, handcrafted plaques and judging rights for 2016 for the winners.
Tampa Hispanic Heritage Inc. will also host the annual Cultural Ambassador Contest. This contest allows Hispanic women to compete for the title of Cultural Ambassador by showcasing the traditions of their native culture. Representing different countries, these women will showcase their culture's distinct regional clothing as well as share such cultural traditions as dancing, story-telling, cooking and other forms of entertainment. The contestants even put together a choreographed dance routine, all to see who will become the next "Tampa Hispanic Heritage Inc. Cultural Ambassador."
According to Getaways Resort Management, other community events to be hosted by the Tampa Hispanic Heritage Inc. include an essay contest, poster contest, the Leadership Awards Ceremony, Hispanic Gala, and the selection of the Hispanic Man and Woman of the Year.
The Tampa Hispanic Heritage Inc. is a 501(c)3 that was founded in 1979. Its mission is to promote, preserve and celebrate Hispanic Heritage in the Tampa Bay area. Hispanic Heritage Month was first declared by President Ronald Reagan when he enacted it into law in 1988. It officially starts every Sept. 15.
Getaways Resort Management has carefully crafted a number of unique strategies that will offer unmatched solutions to those who have invested in vacation ownership. With these game winning strategies, a proven record of success, and a commitment to creating lasting relationships with its clients, Getaways Resort Management offers the most extraordinary and up to date solutions in the industry. To learn more please visit http://www.getawaysresorts.com.
###
Press release distributed by JW Maxx Solutions, a leader in content management solutions and part of a family of companies that includes Enterate Ahora.