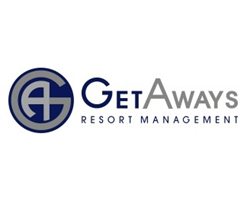 ISLAND PARK, Idaho (PRWEB) August 31, 2015
While fall is considered one of the best times to enjoy the natural beauty this corner of Idaho has to offer, there are still plenty of events to enjoy back in town.
For visitors to Timbers at Island Park Village, Getaways Resort Management has the scoop on upcoming concerts at nearby venues. Hiking, fishing and hunting are exciting activities, but Getaways Resort Management says nothing brings on a second wind like an evening of live music.
David Archuleta: Not yet 25 years old, this American Idol star already has six albums under his belt. David Archuleta has been singing on television since he was 12 years old, first on Star Search and then on a variety of talk shows and other competitions. And it's no wonder: his mother is a salsa singer and his father is a jazz musician. According to Getaways Resort Management, this talented vocalist is also a philanthropist, donating his time and money to a variety of causes. Attendees at this show, which will be held in nearby Idaho Falls on Sept. 17 and 18, can expect a heartfelt performance from this genuine young man.
Styx and Tesla: These two rock outfits are joining forces for a big show in Pocatello on Sept. 27. Styx, which was formed in 1972, had major hits throughout the 1970s and 1980s, including classic rock radio staples like "Mr. Roboto," "Come Sail Away," and "Lady." Five of their albums are certified multiplatinum, and 16 of their songs have been Top 40 singles. Tesla has seen their share of success as well. They have had 10 albums since 1986, the last of which was released in 2014. Getaways Resort Management says visitors to Timbers at Island Park Village can expect Tesla to perform such hits as "Love Song" and "Comin' Atcha Live."
Newsboys: This Christian pop rock group will perform in Idaho Falls on Oct. 10. They are coming with an impressive 16 albums worth of material, six of which are certified gold. While the lineup has gone through quite a few changes since the band's inception in 1985, they have still managed to win multiple awards and have been nominated five times for Grammys. According to Getaways Resort Management, the band's latest lead singer, Michael Tait, brings a powerful voice to such hits as "Shine" and "Born Again."
Getaways Resort Management has carefully crafted a number of unique strategies that will offer unmatched solutions to those who have invested in vacation ownership. With these game winning strategies, a proven record of success, and a commitment to creating lasting relationships with its clients, Getaways Resort Management offers the most extraordinary and up to date solutions in the industry. To learn more please visit http://www.getawaysresorts.com.
###
Press release distributed by JW Maxx Solutions, a leader in content management solutions and part of a family of companies that includes Enterate Ahora.